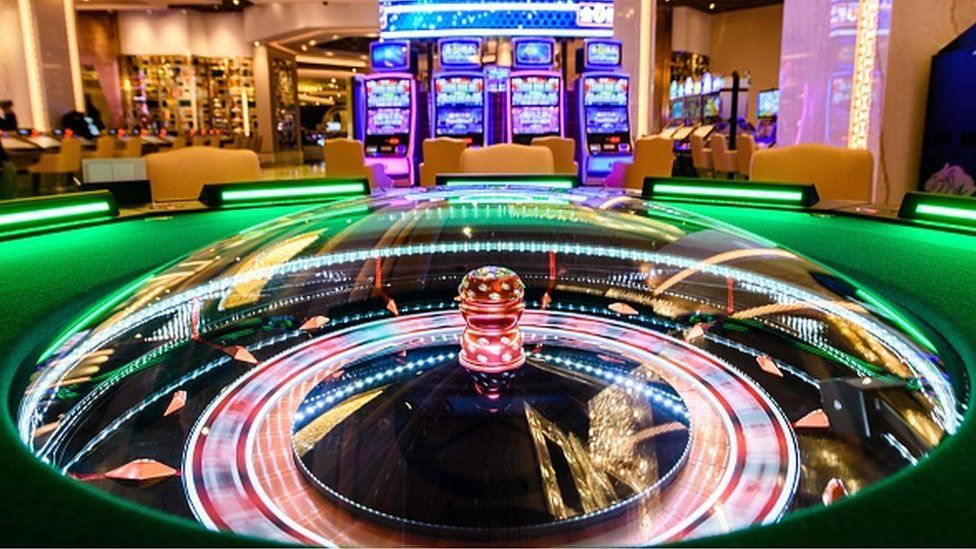 Shares of casino operators in Macau have continued to slide after officials began an overhaul of the rules governing 'Asia's Las Vegas'.
The move triggered concerns there could soon be tougher supervision of firms in the world's largest gambling hub.
On Wednesday, some of the biggest gaming firms on the Hong Kong market lost about $18bn (£13bn) in value. It comes as the territory's lucrative casino licences are due to be put up for rebidding next year.
Companies including Wynn Macau, Sands China and Melco Entertainment saw their stock market valuations plunge by as much as a third on Wednesday.
On Thursday, the firms' shares continued to fall, with further losses of as much as 13%.
The slump started after Macau's secretary for economy and finance, Lei Wai Nong, gave notice of a 45-day consultation period on the gambling industry, pointing to shortcomings in supervision of the industry.
During a news briefing on Tuesday, Mr Lei detailed nine areas for the consultation, including the number of licenses, better regulation and employee welfare, as well as having government officials to supervise day-to-day casino operations.
Even before the latest announcement investors were wary after regulatory crackdowns by the Chinese government on businesses such as technology giants and private education providers.
Macau's government has increased its scrutiny of casinos in recent years, with clampdowns on illegal cash transfers and unregulated lending.
In June, authorities more than doubled the number of gaming inspectors and took other steps to boost supervision of the gambling industry.
The latest announcement also came as gamblers have started to return to Macau's casinos after coronavirus restrictions since the start of last year had hit visitor numbers.
Although the casinos have seen revenues from gambling rise in recent months they are still less than half the levels of 2019.