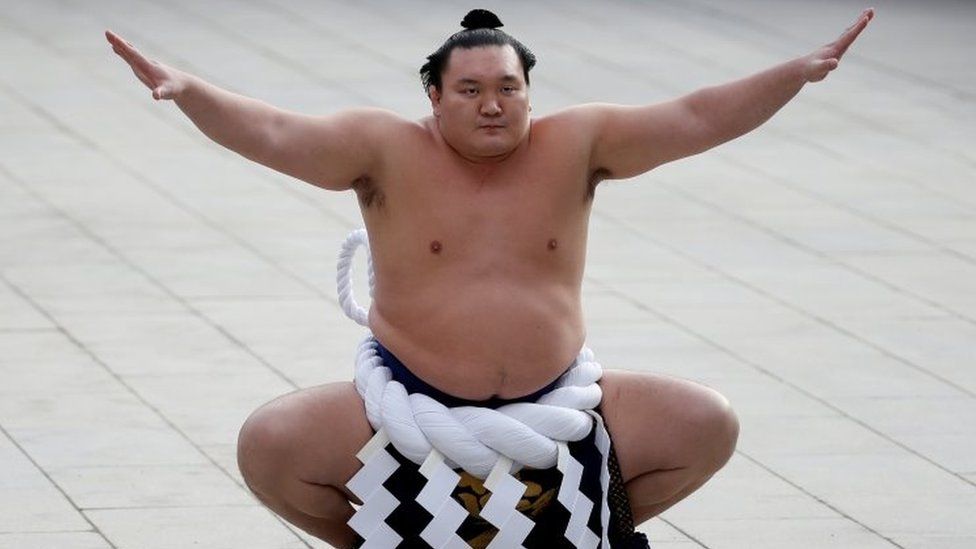 Sumo wrestling's greatest champion, Hakuho, is set to retire after more than 1,000 wins.
He rose to the top ranks of sumo wrestling after arriving in Japan from his native Mongolia at the age of 15. But the 36-year-old has been plagued by a persistent knee injury and received a warning last year for "injury absences".
During his career, Hakuho recorded more titles, wins and perfect championships than any other wrestler in history. His retirement leaves just one wrestler at the sport's highest rank of Yokozuna.
Hakuho made his debut in 2001 and was promoted to Yokozuna six years later.
He is known for his wide-ranging attacking style and has been credited with bringing in new audiences to the sport. But wrestling has taken its toll, and Hakuho had to undergo an operation on his right knee earlier this year.
He received a warning last November from the Yokozuna Deliberation Council, who said that any future no-shows at tournaments could force them to retire him.
After winning his 45th tournament in July, the wrestler told Japanese broadcaster NHK that his physical condition was not good and that he would be thinking carefully about his career.
Hakuho obtained Japanese citizenship in 2019, which gives him the right to run his own stable of wrestlers in the future. He has said that training wrestlers would be a way of showing his gratitude to the sport.