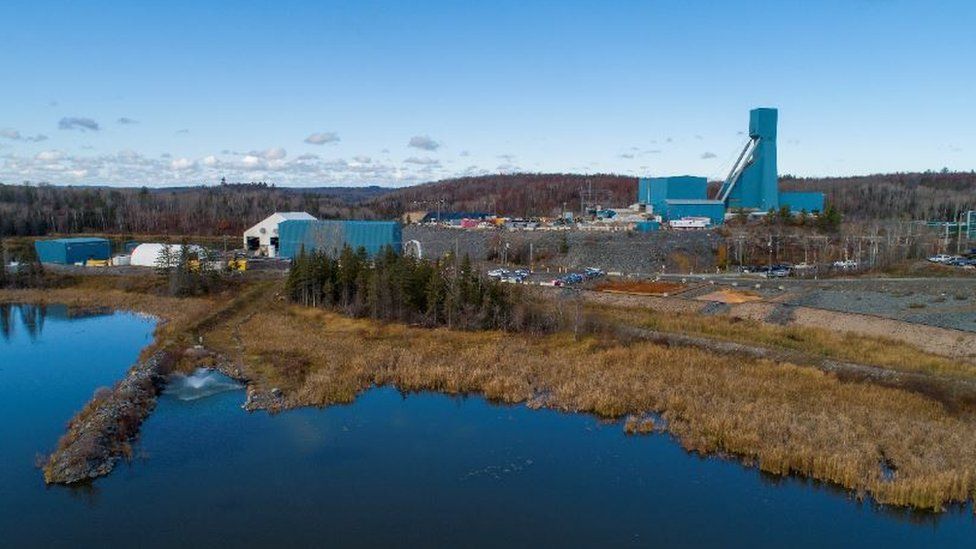 Thirty-five miners trapped deep underground in eastern Canada have been brought to the surface, two days after an accident damaged the mine's lift.
The workers at the Totten mine in Sudbury, Ontario climbed about 4,000ft (1.2km) using a series of ladders, with the support of a rescue team.
The rescued miners were in good health, according to Vale, the company responsible for the mine. A further four miners are still completing the climb, they are expected to reach the surface on Tuesday.
The miners had been trapped since Sunday when the lift system became inoperable after a heavy scoop bucket crashed into it and blocked the shaft, Vale said.
After the incident, the miners proceeded to refuge stations, where they had access to food and water, and remained in contact with their families and staff outside the mine.
The workers are using a secondary ladder system to leave the mine, with rest stops along the way. Vale, a Brazilian firm, said the rescued miners were "all healthy and eager to go home".
The rescue is a "complex situation", said local United Steel Workers union president Nick Larochelle in a statement.
The ladder climb out of the mine is "a physically and mentally taxing feat", the union said, adding that the miners who have been evacuated are now resting at home.
Some 58 responders from both Vale's Mine Rescue team and Ontario Mine Rescue, a training and safety programme, are on-site to help with the extraction efforts, the company said.
Earlier, Shawn Rideout, chief mine rescue officer from Ontario Mine Rescue, said the ascent could take up to 10 hours for workers to complete.
Totten mines employs about 200 people to produce copper, nickel and precious metals.