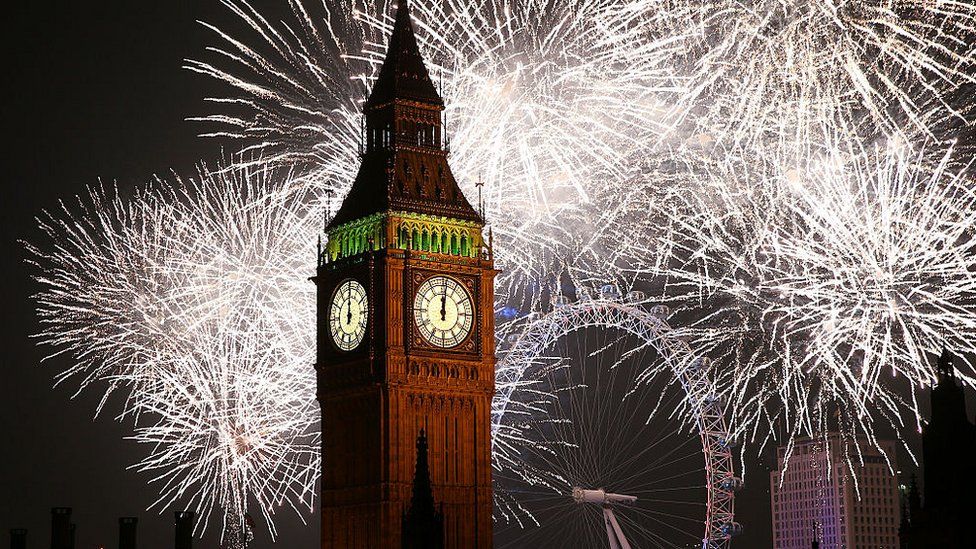 London's famous riverside New Year's Eve fireworks display has been cancelled for a second year because of "uncertainties caused by Covid".
England was under strict lockdown last year, but despite all restrictions having been lifted, London Mayor Sadiq Khan has again called the event off.
Normally about 100,000 people pack the streets around Victoria Embankment. There will still be a celebration in Trafalgar Square, with details to be announced "in due course".
The beginning of 2021 was rung in by millions of viewers watching a light show on television.
Explaining why this year's event was also being cancelled, a spokesperson for the mayor said: "Due to the uncertainty caused by the Covid-19 pandemic, our world-famous New Year's Eve display will not be held on the banks of the Thames this year.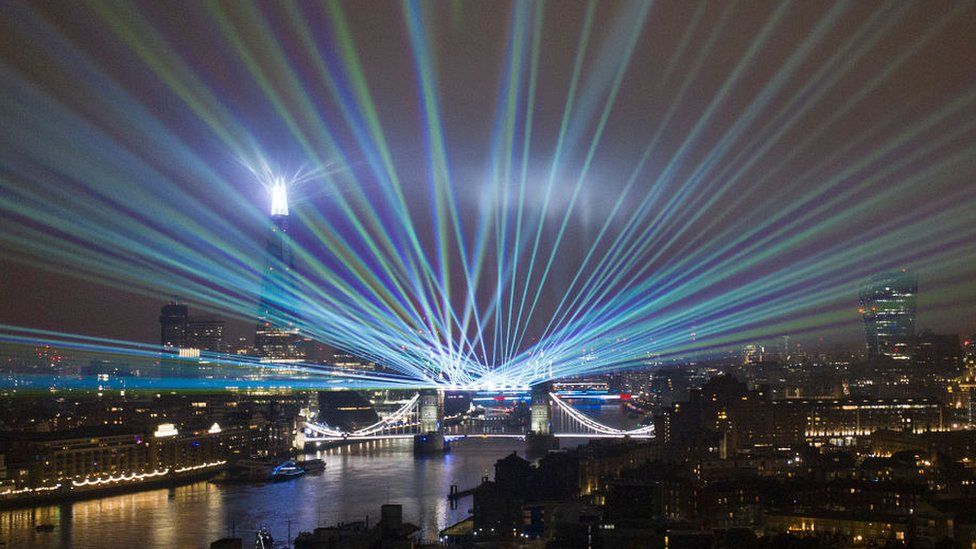 "Last year's successful show took place in a slightly different way due to the pandemic, and this year a number of exciting new options are being considered as part of our New Year's Eve celebrations in London."
City Hall added that "as always, London will be welcoming the New Year in a spectacular way".