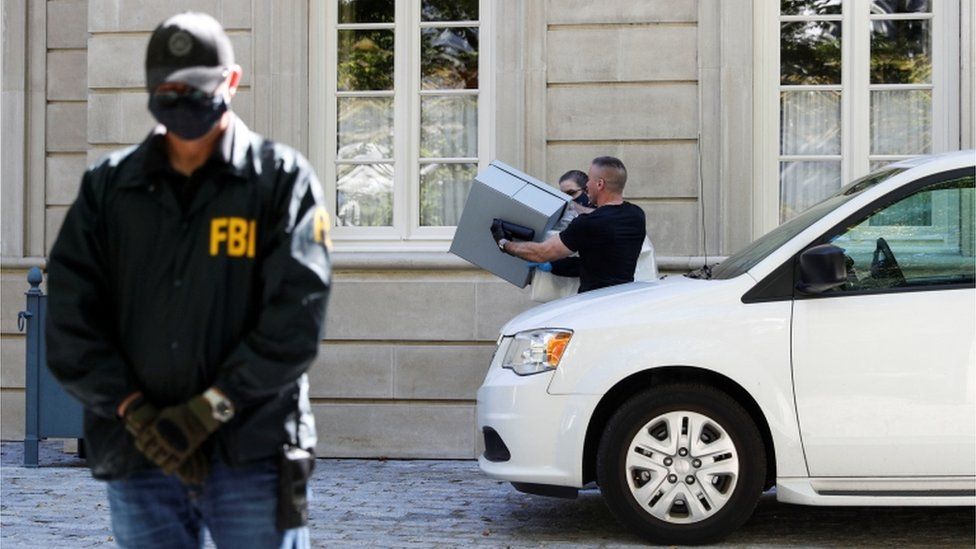 FBI agents are sweeping properties in the US linked to a Russian billionaire oligarch. Mr Deripaska, who has close ties to Russia's President Vladimir Putin, was placed under US sanctions in 2018.
The oligarch's spokesman told Reuters news agency the FBI is searching two homes owned by relatives of Mr Deripaska under court warrants related to those sanctions. Images showed agents carrying boxes out of a Washington DC home. Others stood guard outside behind yellow crime scene tape.
The representative said another property in New York was also being searched. So far it is unclear exactly why the searches are taking place. A spokesperson for the FBI told NBC News the agency was conducting "law enforcement activity" at the Washington DC property, without giving any further details.
Mr Deripaska, 53, made his fortune in the 1990s as a metals broker. In 1997 he founded the industrial group Basic Element, one of Russia's largest, which he still owns.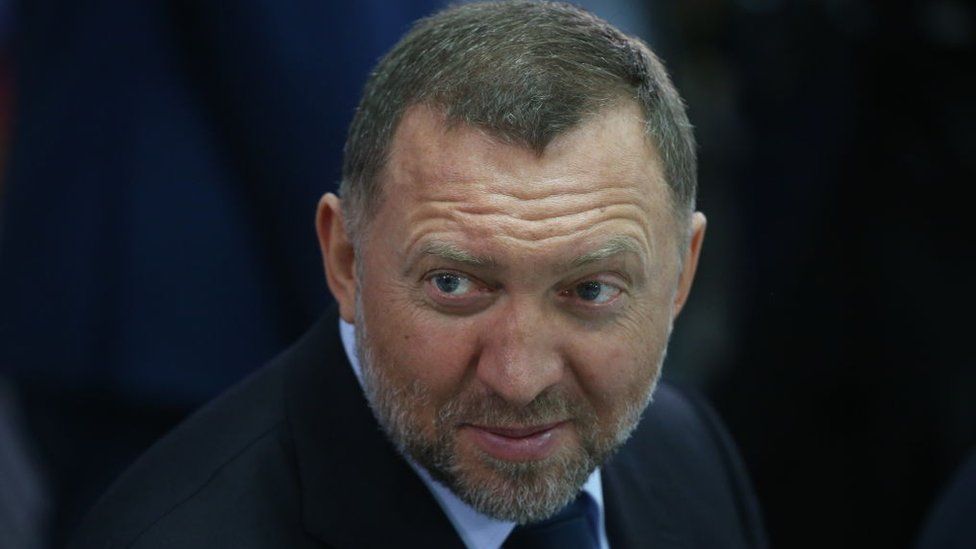 The US Treasury placed Mr Deripaska under sanction in 2018 along with six other Russian oligarchs, as well as a number of companies they own and senior Russian government officials.
Steve Mnuchin, then Treasury secretary, said the move was a response to Russian meddling in the 2016 US presidential election, which Moscow denies.
"The Russian government engages in a range of malign activity around the globe," a statement released at the time said. "Russian oligarchs and elites who profit from this corrupt system will no longer be insulated from the consequences of their government's destabilizing activities."
A year later US President Donald Trump lifted sanctions on three firms linked to Mr Deripaska after he ceded control, a move criticised by Democrat politicians. Sanctions remained on the magnate himself, however.
Mr Deripaska also has links with Paul Manafort, a former campaign manager for President Trump, who was convicted of fraud before his pardon by Mr Trump in December 2020.