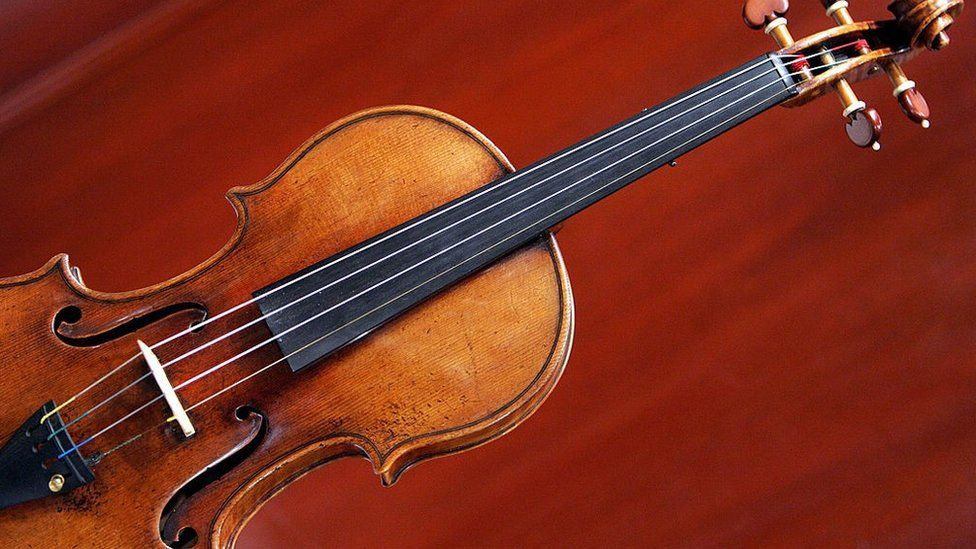 Three Germans have been arrested in Paraguay in connection with the murder of an archaeologist and his teenage daughter.
Police believe the crime was related to the theft of rare Stradivarius violins.
The bodies of Bernard von Bredow, 62, and his daughter Loreena, 14, were found with gunshot wounds on 22 October at their home in Aregua, east of the capital Asuncion.
Police said the house had been ransacked during the attack.
German citizens Volker Grannass, 58, Yves Asriel Spartacus Steinmetz, 60, and Stephen Jorg Messing Darchinger, 51, have been arrested as suspects, police investigations chief Hugo Grance told the AFP news agency.
Mr Von Bredow was discovered lying on a table with a gunshot wound to his head, and police said there was evidence he had been tortured. His daughter was found lying in the bath and had been shot in the stomach.
"To commit the crime and such a brutal murder it must be because they knew the victims. We've found a lot of evidence," Attorney General Lorena Ledesma said.
The killings appeared to be related to the theft of Stradivarius violins, she said.
Ms Ledesma said the murderers were "looking for authentication certificates", which they could use to sell the instruments.
Antonio Stradivari is considered to be the most distinguished craftsman of the violin. He made over 1,000 violins, violas and violoncellos, and was commissioned by King James II and King Charles III of Spain, before his death in 1737. Around 650 are believed to have survived.
One of his violins sold for a record £9.8m ($13.1m) in 2011.
Mr Von Bredow was known in Europe as an expert restorer of musical instruments.
He also made headlines after discovering mammoth bones in a stream in Upper Bavaria. He found the bones in the mid-1970s but didn't report the discovery for around 10 years. The entire skeleton was excavated and christened Oskar.