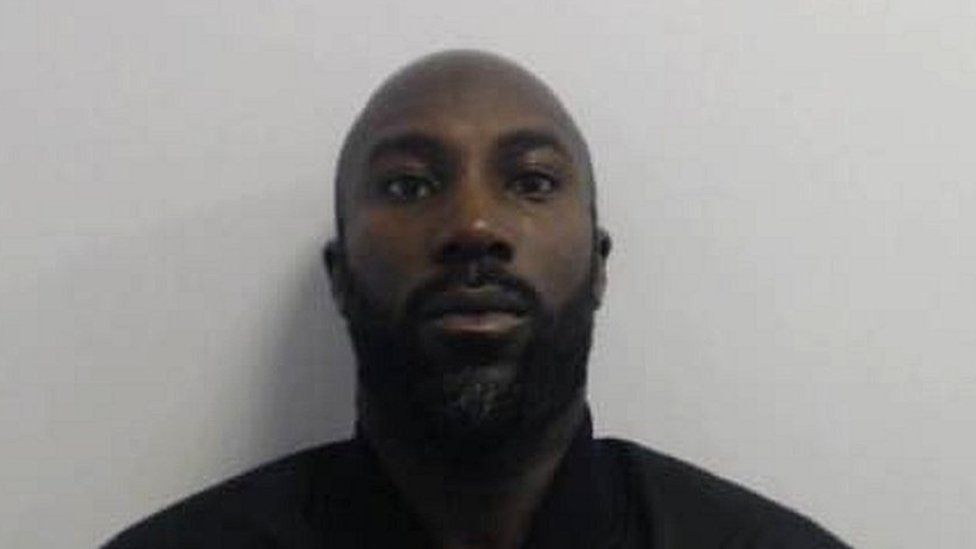 A man has admitted using the encrypted phone network EncroChat to import cocaine into the UK via the post with an estimated street value of £1.6m.
Ibraheem Abdullah, 38, from Manchester, hid almost 20kg of drugs in boxes of mobile phone accessories when he was arrested on 17 April 2020.
He had arranged the shipment to be posted from the Netherlands under the EncroChat handle Tenderpasta, the National Crime Agency (NCA) said.
He will be sentenced on 17 December.
NCA and Greater Manchester Police officers seized the drugs at a joiners yard in Wade Street, Middleton, as part of Operation Venetic which intercepted EnroChat communications system.
The top-secret communications system used by criminals to trade drugs and guns has since been taken down.
Abdullah, who is also known as Dwaine George, tried to run away when he saw officers arrive at the yard.
He tried to destroy two mobile phones while he was being chased, throwing one against a wall and dropping another in nearby Wince Brook, before he was arrested, the NCA said.
Electronic scales and small plastic bags were later recovered during a search of his home in Mariman Drive.
The NCA said Abdullah had thrown the "crucial" EncroChat phone, which he had used to arrange the shipment ten days earlier, against the wall.
Tenderpasta exchanged messages with someone using the handle, Maxbro, in which he said the joiner's yard was the best drop off location and sent a photo of it.
The NCA said other messages with Flyinghourse showed Abdullah had agreed to sell the drugs on for £37,500 per kilo.
Abdullah admitted a charge of conspiracy to import class A drugs at Manchester Crown Court and is due to be sentenced there next month.
"Like many other users of EncroChat, Abdullah will have mistakenly thought that he could traffic drugs with impunity," NCA operations manager Helen Murphy said.