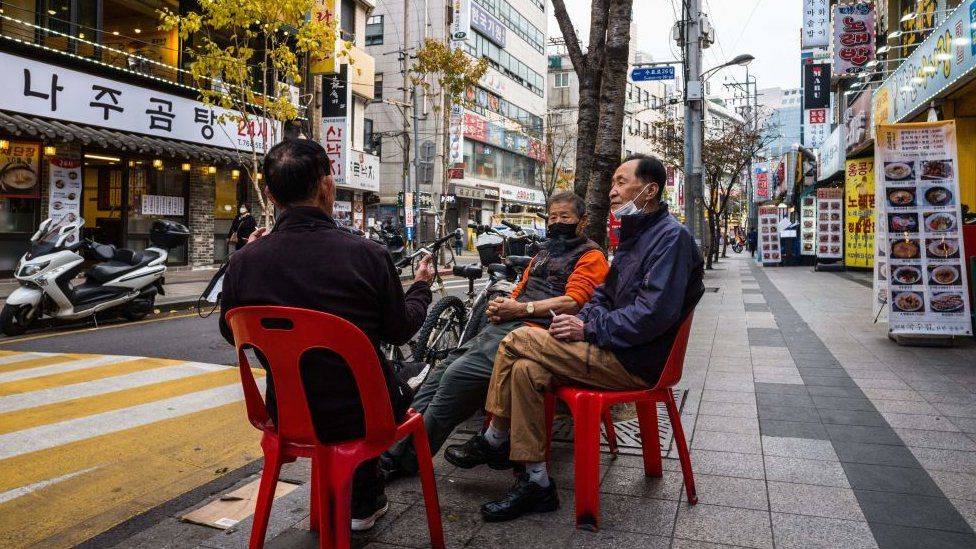 South Korea's central bank has put up interest rates for the second time this year amid concerns over higher prices and rising household debt.
The Bank of Korea's quarter of a percentage point hike to 1% was widely expected by economists. It is the latest central bank to make such a move as policy makers try to balance the post-pandemic recovery and rising inflation.
New Zealand raised rates for the second time in as many months on Wednesday. "The Korean economy has continued its sound recovery," the Bank of Korea said in a statement.
"The Board will continue to conduct monetary policy in order to sustain the recovery of economic growth and stabilize consumer price inflation at the target level over a medium-term horizon, while paying attention to financial stability," it continued.
The bank also raised its inflation outlook to 2.3% for this year and 2% for 2022, suggesting further rate hikes to come.
"The Bank of Korea has made clear that its main priority is controlling financial risks amid surging house prices and household debt. The latest data show both are continuing to grow strongly," said Alex Holmes, Asia Economist at Capitol Economics.
In August, South Korea became the first major Asian economy to raise interest rates since the coronavirus pandemic began.
It was the country's first rate hike in almost three years and put it at the forefront of a global move to withdraw the huge amounts of stimulus put in place to help soften the impact of Covid-19 on economies.
By doing so policy makers aim to keep a lid on rising prices and contain growing financial imbalances. Major central banks around the world, including the US Federal Reserve and the Bank of England, are expected to tighten monetary policy in the coming months.
On Wednesday, the Reserve Bank of New Zealand (RBNZ) raised its official cash rate by a quarter of a percentage point to 0.75%.
The RBNZ's second rate hike in two months came as the country sees unemployment fall, and inflation and property prices jump.
It came as the New Zealand government unveiled its plans to reopen borders and will allow foreigners to enter next year.
The move eases strict curbs that have locked out many citizens and tourists since borders were shut at the start of the Covid-19 pandemic.