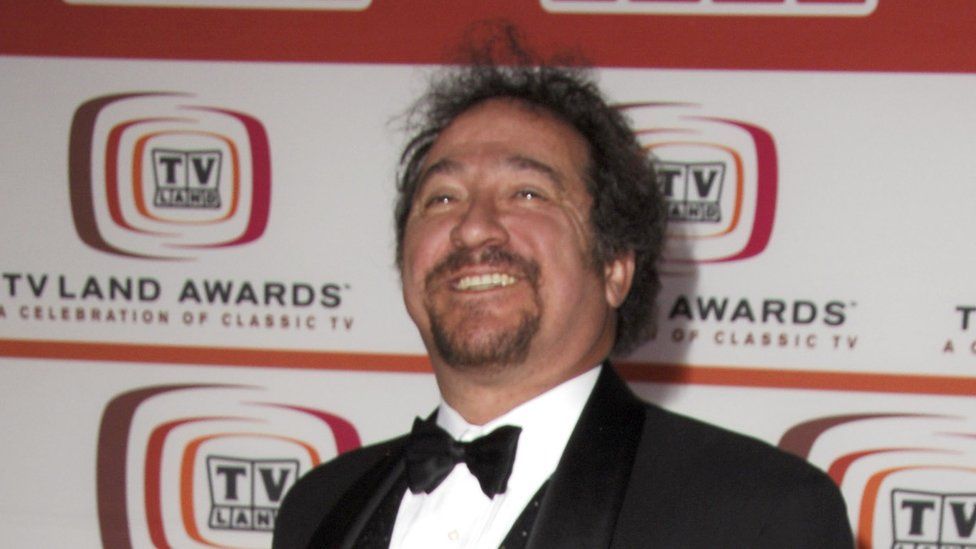 US actor Eddie Mekka – best known for starring in the Laverne & Shirley TV sitcom in the 1970s-80s – has died aged 69, local media report.
He was found dead at his California home last Saturday, Mekka's brother Warren Mekjian is quoted as saying.
Reports say concerned neighbours decided to alert police after not hearing from the actor for a few days.
Mr Mekjian said there was no indication that his brother's death was suspicious, according to NBC News.
Mekka played Carmine Ragusa, Shirley's love interest, in the popular sitcom that run on ABC from 1976 to 1983.
Paying tributes, Cindy Williams, who played Shirley, tweeted: "My darling Eddie, A world-class talent who could do it all. I love you dearly. I'll miss you so much. But oh the marvellous memories."
Born in Massachusetts on 14 June 1952, Mekka rose to fame for his lead role in the Lieutenant musical in 1975, garnering a Tony Award nomination for best actor. Mekka – who later moved to Los Angeles – also played in a number of TV series, including The Love Boat and Family Matters.
In 1982, he married actress DeLee Lively, divorcing in 1992. Two years later he married Yvonne Marie Grace, with whom he had a daughter.