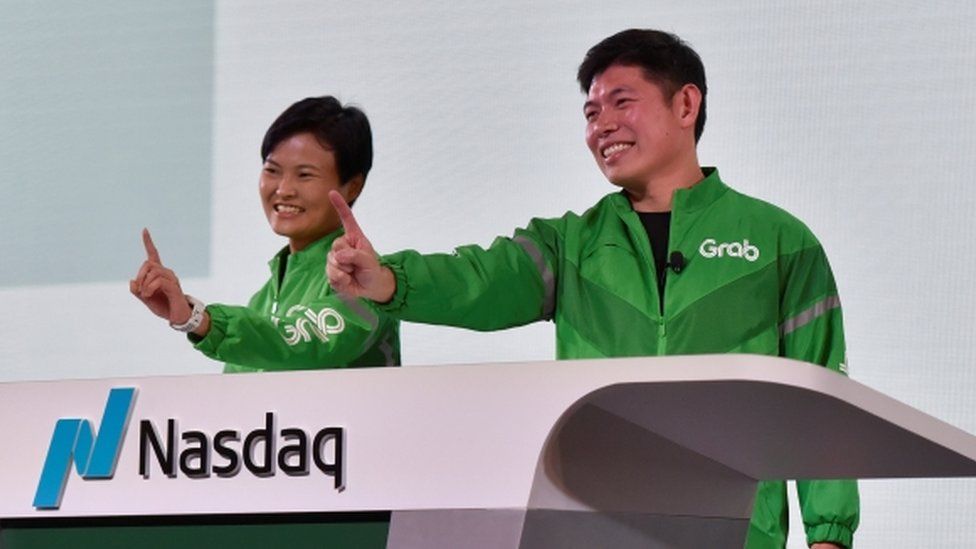 Grab – the Uber of South East Asia – has made its stock market debut on New York's Nasdaq trading platform.
Shares initially rose in the Singapore-based operator of the ride-hailing and payments app, before falling sharply.
The share sale valued Grab at more than $40bn (£30bn), making it the largest ever US listing by a South East Asian firm.
Instead of a conventional share sale, Grab went public using a shell company designed to make the process cheaper.
Using a special purpose acquisition company (Spac) has become an increasingly popular strategy with start-ups, as it offers more flexibility around voting rights, as well as lower costs.
Minutes into their market debut, the shares rose by 21%, but ended the day more than 20% below their launch value.
Grab's business is growing, but the firm is yet to make a profit and it doesn't expect to do so until 2023.
However, Grab chief executive Anthony Tan told the BBC the firm's profit margins were "industry leading" and that he was focused on growing the business in a cost-disciplined way.
"You look at our food delivery business, a majority of our markets have already broken even, so we know how to get there as a clear path of profitability," he said.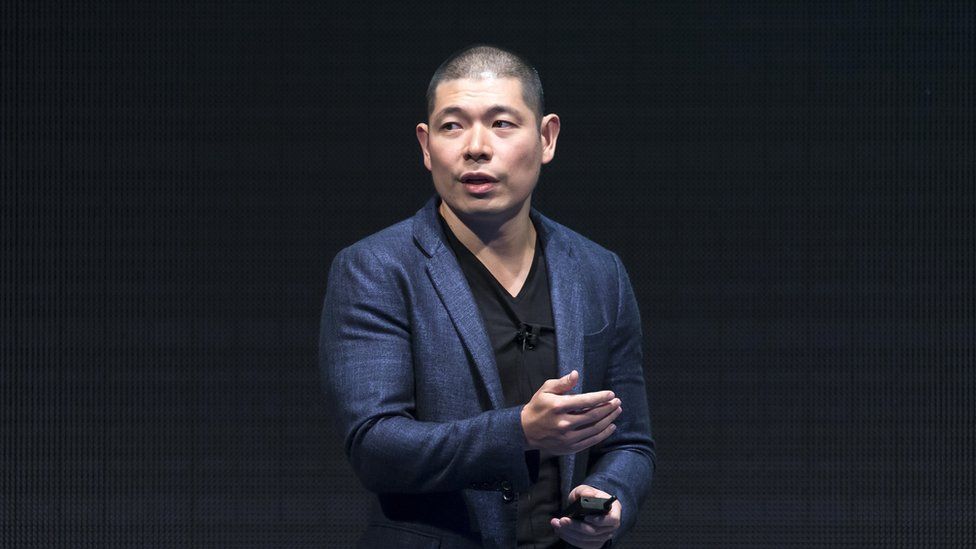 To address criticism that it is avoiding public scrutiny over its financial performance by choosing a SPAC listing, Grab has reported its earnings for the last three quarters even though it didn't need to.
"Grab needs to demonstrate to investors its growth potential," said Professor Howard Yu of IMD Business school. "This is why Grab is trying hard to enter finance because that is one sector really high in terms of profitability."
Grab's existing investors include Japan's Softbank, China's Didi and Uber.
The flotation is being seen as a test for South East Asian financial technology and could encourage other start-ups in the region – like Grab's Indonesian rival Gojek which merged with Tokopedia – to follow suit.