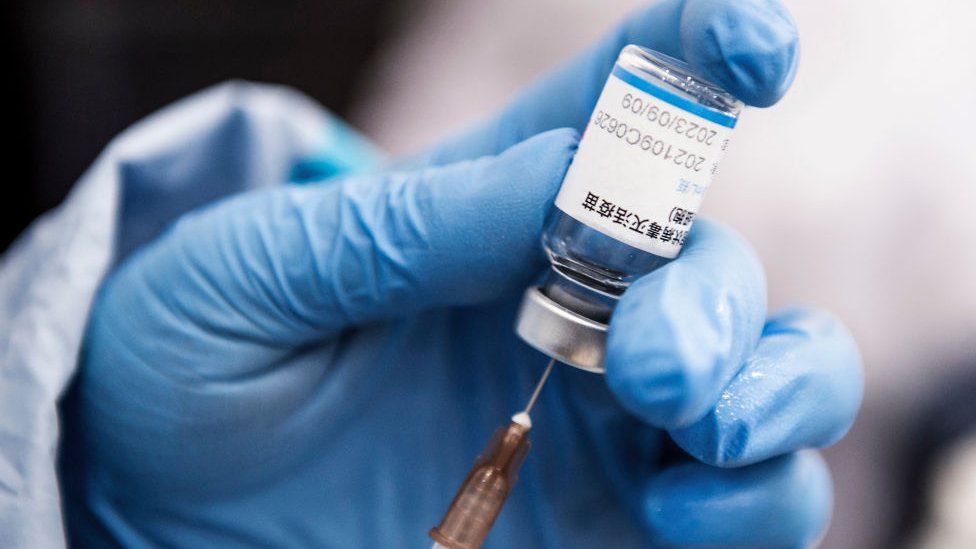 Nicaragua has received one million Covid-19 vaccines from China, days after it cut diplomatic ties with Taiwan in favour of Beijing.
Government representatives returned to the Central American state on Sunday with news of the donation.
Local media broadcast clips showing an Air China plane landing with the first 200,000 doses of the Sinopharm vaccine.
Officials said they were "extremely grateful" for restored relations with Beijing.
"We have come back with this great news that we have brought this donation of one million vaccinates to the Nicaraguan people," said Laureano Ortega Murillo, the son of Nicaraguan president Daniel Ortega and one of his advisers.
Currently, only 38% of Nicaragua's adult population is fully vaccinated but at least 67% have received one dose.
The Central American nation's flip in allegiance to Beijing last week dismayed Taiwan authorities, with Taipei saying it was "deeply saddened" that Nicaragua had "disregarded many years of friendship".
Taiwan had previously been an important trade partner to Nicaragua. But last week, Nicaragua's president declared that it recognized that Taiwan was an inalienable part of China's territory.
Beijing sees Taiwan as a breakaway province to be reunified with the mainland one day.
However, Taiwan sees itself as a democratically-governed, independent country, though it has never formally declared independence from the mainland.
In response to Nicaragua's move, Taiwan President Tsai Ing-wen said: "No amount of external pressure can shake our commitment to freedom, human rights, the rule of law and to partnering with the international democratic community as a force for good."
China has insisted that any country that wants formal diplomatic relations with it must renounce their ties with Taipei.
Taiwan's list of diplomatic allies – most of which are Pacific or Latin American nations – has dwindled from 21 to 14 since President Tsai took office in 2016.