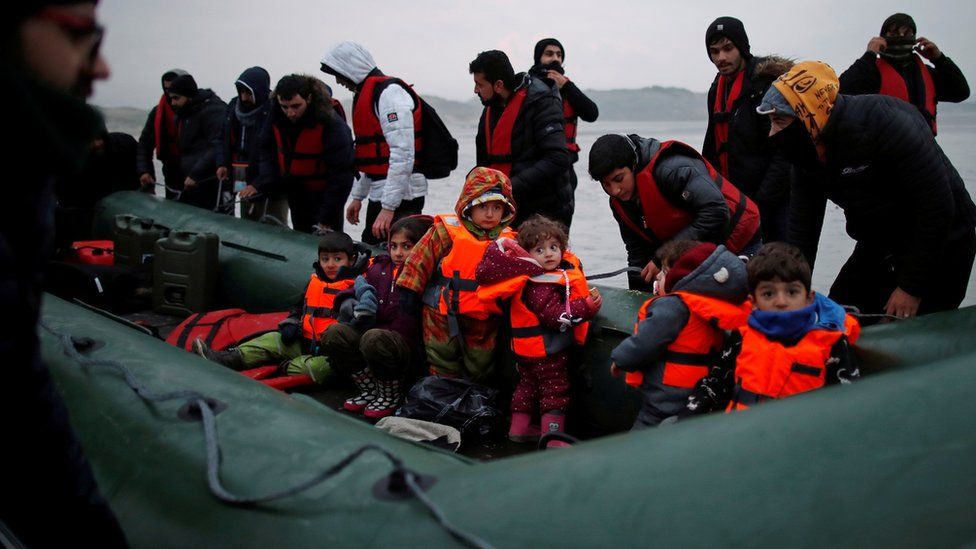 France's Coastguard has saved 36 people after their boat ran into difficulty off the north coast, officials say.
It said a patrol boat picked up the "shipwrecked people" in the North Sea off Leffrinckoucke, close to the Belgian border, and took them to the port of Dunkirk on Thursday morning.
Those rescued are believed to be migrants trying to get to the UK.
Last November, 27 people headed for the UK drowned in the English Channel near Calais after their boat sank.
The International Organization for Migration says it was the biggest single loss of life in the Channel since it began collecting data in 2014.
UK Prime Minister Boris Johnson has pledged to leave "no stone unturned" to stop human trafficking gangs.
The UK and France have agreed to step up joint efforts to prevent such crossings and stop the gangs putting people's lives at risk.
Last year, more than 25,700 people made the dangerous journey to the UK in small boats – more than three times the 2020 total.
The maritime sector between the UK and France is one of the busiest areas in the world for shipping, and has claimed many lives of people trying to cross to Britain in inflatable dinghies.