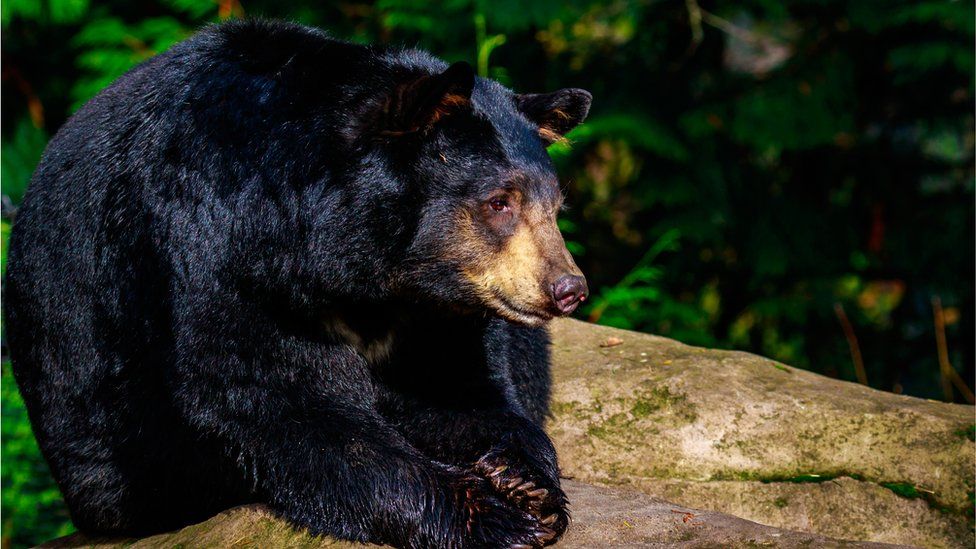 An Oregon man took his own life after accidentally shooting his brother while loading a gun to fire at a bear on their property, police have said.
The man called 911 to report the tragedy, but turned the gun on himself before police arrived.
The incident took place on Tuesday morning in the community of Sunny Valley in rural Josephine County, just north of the border with California.
Neither of the men involved has been identified.
Some 25,000 black bears live in Oregon and homeowners are typically urged to avoid confrontations with them.
According to the Josephine County Sheriff's Office, the 911 caller said he had been loading his weapon with the intent of shooting at the bear.
When police got to the home, they found both men dead, each with a single gunshot wound.
The case is currently under investigation by the sheriff's office and Oregon state police.
Their findings will be forwarded to the state medical examiner's office.
Rising gun ownership in the US has been accompanied by higher rates of death and injury caused by unintended discharge.
Nearly 500 people die every year in unintentional shootings, data from the Educational Fund to Stop Gun Violence shows.