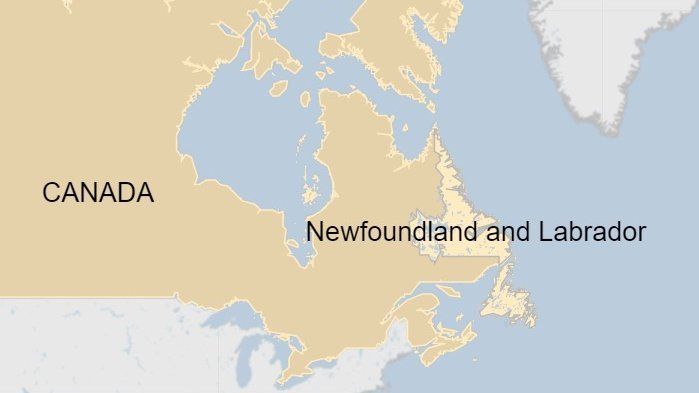 At least 10 people have died and 11 are missing after a Spanish fishing boat sank off Canada's east coast.
Three crew members have been rescued, and efforts to find survivors are continuing.
The crew of 24 included 16 Spanish, plus Peruvian and Ghanaian nationals, according to Spanish media reports.
The vessel, registered in 2004 and based in the port of Marin in the Spanish region of Galicia, sank in waters off Canada's Newfoundland.
Two distress alerts were received from the Villa de Pitanxo vessel more than 450km (279 miles) from land, according to Spanish sea search and rescue agency Salvamento Marítimo.
A Canadian rescue mission was launched, deploying a rescue ship and helicopter as well as fishing boats in the region.
Weather conditions, including rough seas and fierce winds, were complicating the search for survivors.
The three survivors were found in a lifeboat suffering from hypothermia and were airlifted to safety by a Canadian coast guard helicopter.
"Two [lifeboats] were completely empty and in one of them were just three survivors in a state of hypothermic shock because the temperature of the water is terrible, very low," Maica Larriba, a central government representative in Pontevedra, Galicia, told Spanish public radio.
Rescuers are hopeful of finding more people alive.
"The fact that we have already found three survivors in a life raft gives us that hope that others were able to either get into their survival suits, get into life rafts and get off the vessel," Brian Owens of Canada's Joint Rescue Coordination Centre (JRCC) told the AFP news agency.
Spain's Prime Minister Pedro Sánchez said he was following the rescue operation "with concern".