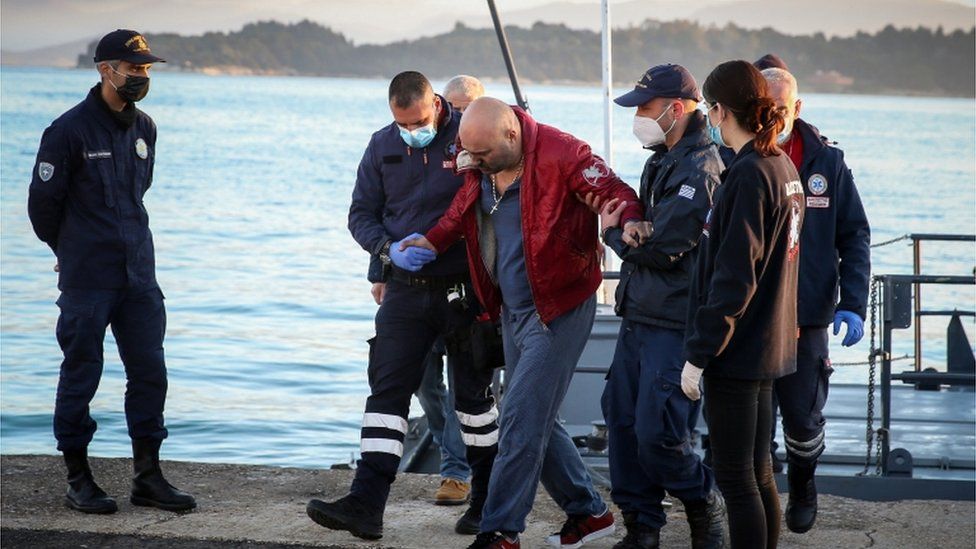 Greek and Italian boats rushed to evacuate 288 people on board a ferry that burst into flames near Corfu in the Ionian Sea.
The Euroferry Olympia had left Igoumenitsa in Greece and was heading to the Italian port of Brindisi when fire reportedly broke out on a deck.
The captain asked passengers and crew to leave the ship and video showed the ferry engulfed in flames.
Unconfirmed reports said 10 people were not yet accounted for.
The ferry had been carrying mainly Italian nationals, Ionian islands governor Rodi Kratsa-Tsagaropoulou told ANA-MPA news agency.
The Greek coastguard said 237 passengers and 51 crew had been on the ferry. Passengers boarded lifeboats near the island of Ereikousa before being picked up by ships in the area. A passing Italian coastguard was reportedly first on the scene.
One passenger with breathing problems was taken to hospital in Corfu.
Another passenger told Greek media that some people had been sleeping in their cars when the alarm was raised.