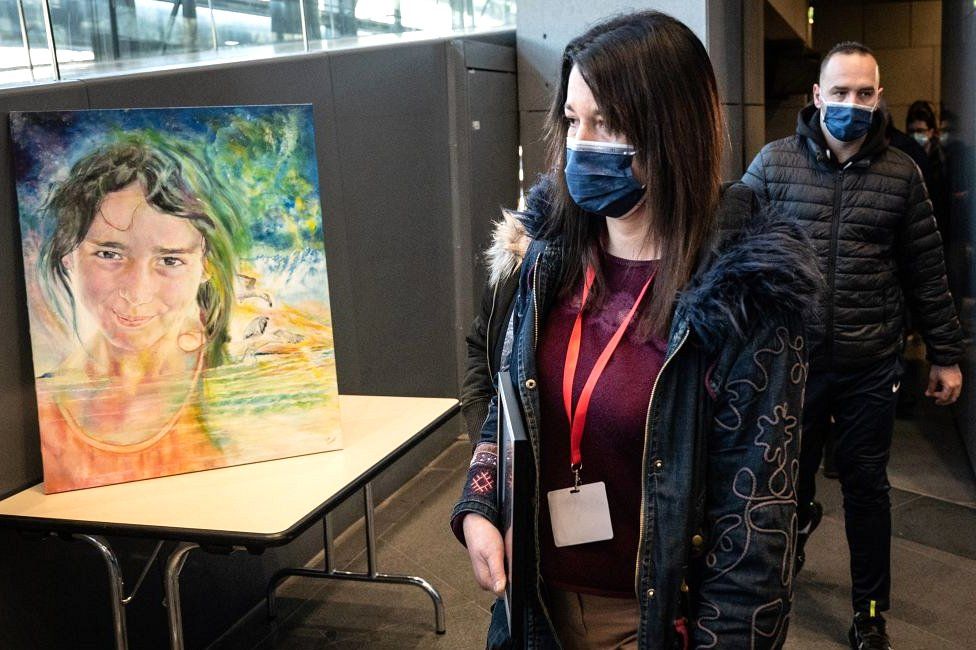 France's high-profile murder trial of a former dog-handler and soldier is set to end on Friday, in the case of an eight-year-old girl kidnapped and killed at a wedding.
The chief prosecutor has called for life in jail for Nordahl Lelandais, accused of the murder in August 2017. Maëlys de Araujo had gone to the wedding with her parents and sister.
The defendant, who previously admitted killing her "involuntarily", apologised to her family in court. Both he and his young victim were guests at the wedding in the eastern town of Pont-de-Beauvoisin, north of Grenoble, at the foot of the French Alps. Her remains were found near the village.
Suppressing sobs at the start of the three-week trial he said: "I did kill Maëlys, I didn't want to kill her." Later on he admitted to having killed her "voluntarily" after panicking and experiencing a "hallucination". He said he had seen in her face the image of Arthur Noyer, a young soldier he was earlier convicted of killing.
He was sentenced in May last year to 20 years in prison for murdering Noyer, who was hitchhiking when Lelandais picked him up one night in April 2017.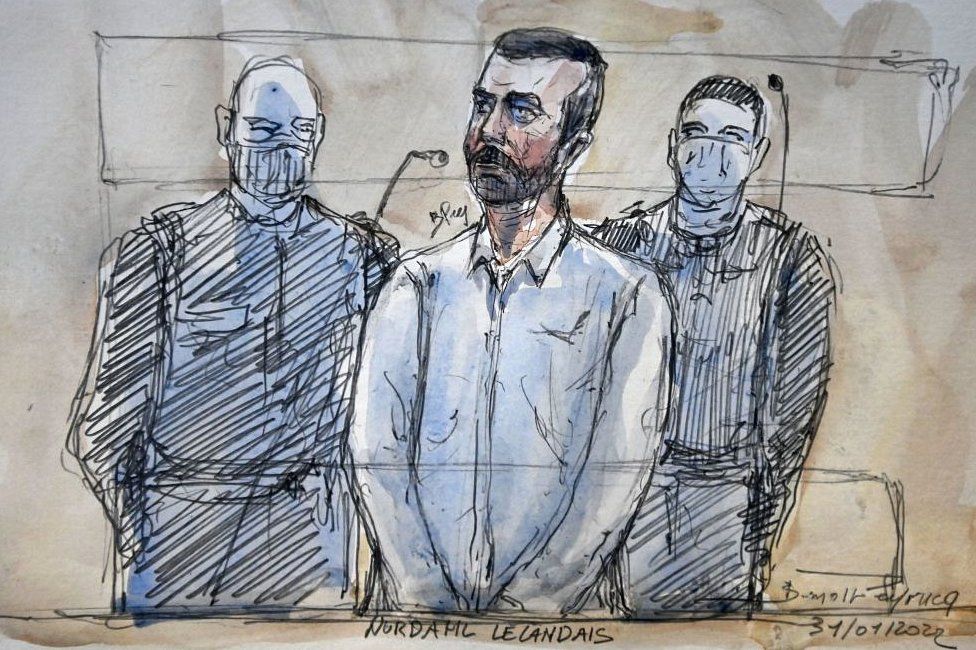 Lelandais' motive for the eight year-old's murder remains unclear, although he repeated during the trial that it had not been sexual. That denial was rejected by the prosecuting counsel, who asked the jury to consider him "a major criminal, a major predator" and called him an "absolute social danger".
Lelandais turns 39 on Friday and the counsel has called on the court to sentence him to life, with a minimum of 22 years in prison. Maëlys's older sister has also strongly challenged the accused, urging him to provide answers on the circumstances of the girl's death.
"Knowing why is essential to me and my family. I want to know if you raped my sister," the 16-year-old asked, speaking directly to the accused, who then denied it. The former soldier is also on trial for sexual assaults on two cousins, then aged four and six, during the summer of 2017.
Maëlys was last seen in the early hours of 27 August 2017 in the children's play area at the wedding venue. In February 2018, Lelandais led investigators to an area near his parents' home at Domessin, not far from Pont-de-Beauvoisin, where her body was found.
After her disappearance, police questioned all 180 guests, and identified inconsistencies in his statements. He was charged a week later, after police discovered DNA belonging to Maëlys on the dashboard of his car.
Lelandais initially maintained his innocence, claiming that although the girl may have been in his car, that did not prove his guilt.
He was also reported to have spent hours cleaning his car the next day with powerful detergents, claiming he was preparing to sell it. When tiny traces of Maëlys's blood were found in the car boot, he then divulged where her body was hidden.