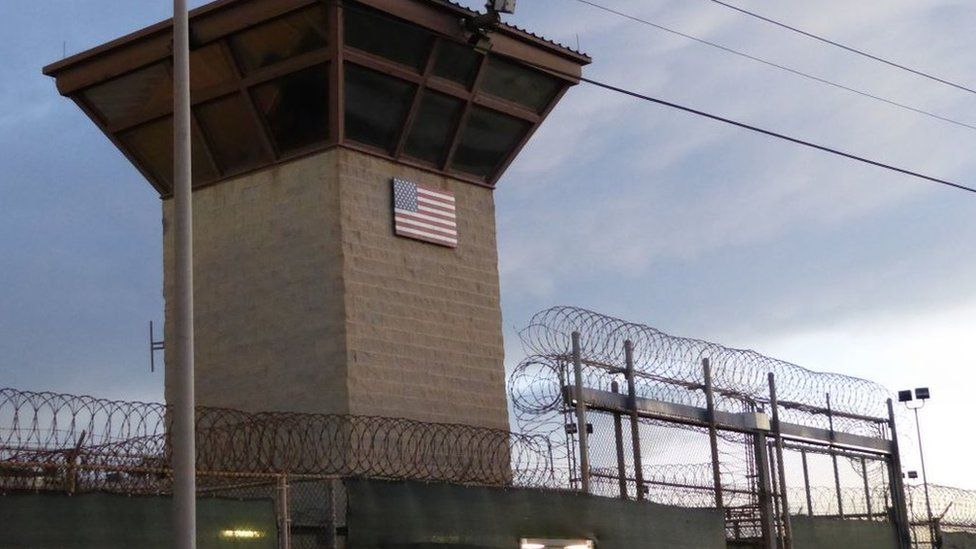 A Saudi man accused of being the "20th hijacker" in the 9/11 attacks has been released from detention at Guantanamo Bay, the US defence department says.
Mohammed al-Qahtani, 46, was repatriated to Saudi Arabia after a review board determined that he no longer pose a "significant threat". The board noted his "significantly compromised mental health condition".
Qahtani was tortured so badly by US interrogators after his detention in 2001 that he could not be put on trial. The review board said last month that a condition for his transfer should be his participation in Saudi Arabia's rehabilitation centre for jihadists, known as the Prince Mohammed Bin Nayef Centre for Counselling and Care, where he could receive comprehensive mental health care.
US authorities have alleged that Qahtani was meant to be on board United Airlines Flight 93, which crashed in Pennsylvania after being hijacked by four al-Qaeda militants on 9/11. However, he had been prevented from entering the US the previous month. Qahtani was captured four months later on the Afghanistan-Pakistan border and brought to the US naval base at Guantanamo Bay in Cuba in February 2002.
Investigators there received approval to use "more aggressive interrogation techniques" on Qahtani after he resisted conventional methods. Between November 2002 and January 2003, he was subjected to prolonged isolation, sleep deprivation, sexual humiliation and exposure to cold. In 2009, a top official in then-President George W Bush's administration, Susan Crawford told the Washington Post that Qahtani's treatment "met the legal definition of torture" and that she had decided to not refer him for prosecution as a consequence.
"This was not any one particular act; this was just a combination of things that had a medical impact on him, that hurt his health. It was abusive and uncalled for. And coercive," she said.
A psychiatrist hired by Qahtani's lawyers told a US court that the torture had aggravated a childhood brain injury and schizophrenia that he developed as an adolescent, according to the New York Times. The newspaper also cited court documents as saying that Qahtani had refused psychotropic medication and repeatedly tried to kill himself in recent years.
The defence department said 38 detainees remained at Guantanamo following Qahtani's release. Nineteen are eligible for transfer, while 10 others are awaiting trial by military commissions, including alleged 9/11 mastermind Khalid Sheikh Mohammed.