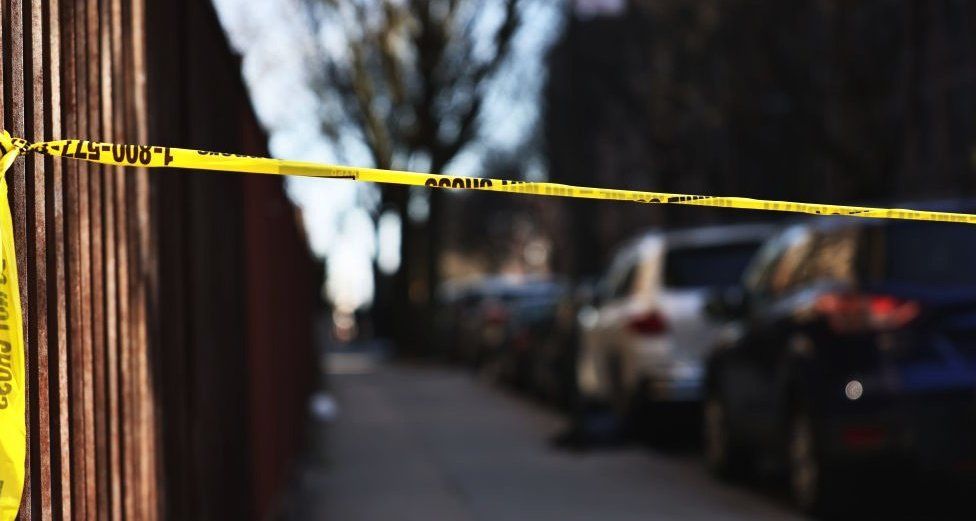 A pensioner has been arrested on suspicion of killing and dismembering a 68-year-old woman she met online.
An adult female torso was found in a bag inside a shopping trolley near 83-year-old Harvey Marcelin's apartment in Brooklyn, New York.
She has now been charged with second degree murder and concealment of a human corpse.
Marcelin had previously spent more than 50 years in prison for killing two female friends.
When police searched her apartment on 4 March, they found a human head and saw blades. Days later, a leg was discovered a few blocks north of the torso.
Chief James Essig, NYPD Chief of Detectives said footage allegedly shows Marcelin and another person at a Home Depot DIY store preparing for the murder. They purchased a saw, rubbish bags and cleaning solutions.
Surveillance footage from 27 February shows a woman entering Marcelin's apartment with the same bag the torso was later found in.
Police said the victim was Susan Leyden and they believed she and Marcelin had known each other for about two years.
Brooklyn North Chief John Chell said it was thought the pair had connected through social media. "We are still going through how the relationship came about and what the real relationship is," he added.
In 1963, a jury found Marcelin guilty of murdering Jacqueline Bonds. After being paroled in 1984, Marcelin was arrested again for stabbing another girlfriend, she was convicted of manslaughter.
In 1997, during a State Parole Board hearing Marcelin admitted to having "problems" with women.
Chief Essig says they are investigating whether Marcelin had connections to any previous incidents within the past three years.
Marcelin, who left prison again on parole in 2019, is now being held without bail, she has also been charged with tampering with evidence. She now identifies as a transgender woman.