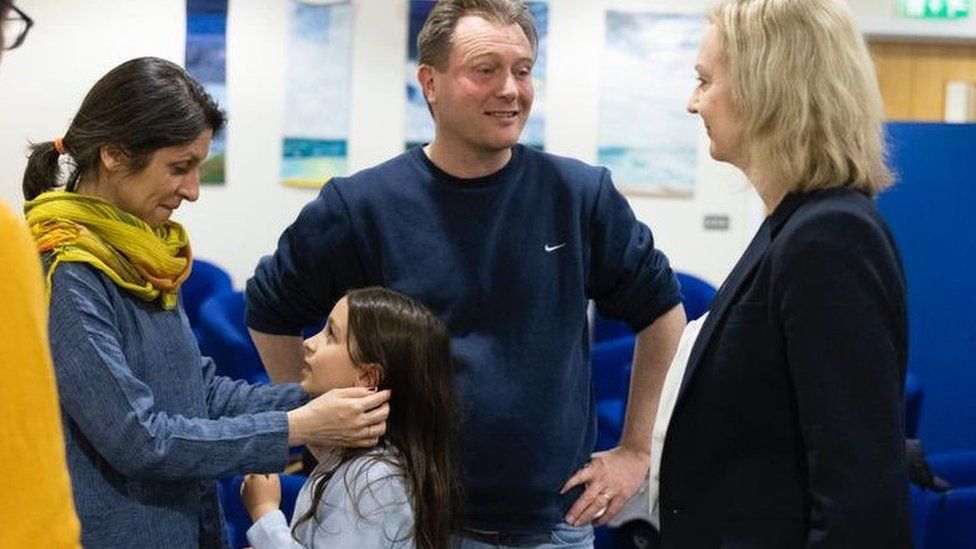 Nazanin Zaghari-Ratcliffe and Anoosheh Ashoori have been reunited with their families in the UK after years of detention in Iran.
The British Iranian nationals were met by their loved ones at RAF Brize Norton in the early hours of Thursday. Both have consistently and vigorously denied the allegations.
Mrs Zaghari-Ratcliffe's seven-year-old daughter Gabriella rushed to hug her mother, who she had not seen in years. And Mr Ashoori's daughter Elika spoke of her happiness at finally seeing her father again. Mrs Zaghari-Ratcliffe, 43, and Mr Ashoori, 67, finally left Tehran on Wednesday after their release was secured following months of negotiations.
UK Foreign Secretary Liz Truss said the pair's release had been uncertain until the last minute, but the pair were in good spirits. Mrs Zaghari-Ratcliffe's MP Tulip Siddiq said Gabriella had asked if her father Richard was "pulling her leg" about her mother coming home. "My heart just broke," she said, adding that when she confirmed it, Gabriella started playing piano and singing.
Richard Ratcliffe's sister Rebecca said "a little girl has finally got her mummy and daddy back" alongside a picture of the family. It marked the end of an ordeal that saw Mrs Zaghari-Ratcliffe detained for six years after being accused in 2016 of plotting to overthrow the Iranian government.
She was sentenced to a further year in prison in April last year and a one-year travel ban on charges of propaganda against the government. Mr Ashoori, a retired civil engineer, was detained in 2017 on spying charges and sentenced to 10 years in prison.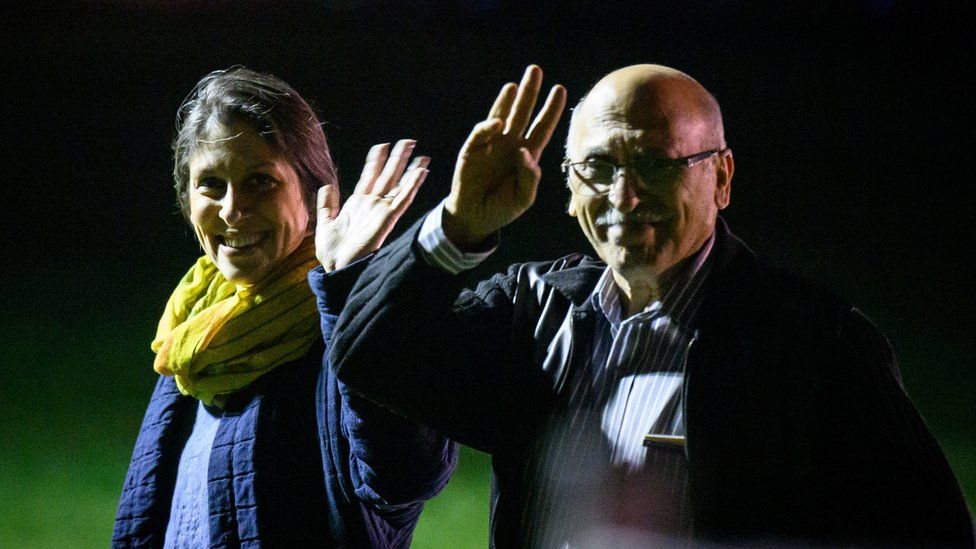 Their release came after the UK settled a debt to Iran of almost £400m dating from the 1970s, when Iran ordered British tanks and armoured vehicles. After the Iranian revolution in 1979, the UK cancelled the order and Iran demanded its money back for undelivered vehicles.
On Wednesday, Ms Truss called this debt "legitimate" – and that it and the detainees were "parallel issues in our bilateral relationship [with Iran]".
She said the money would be paid in compliance with sanctions on Iran, and ring-fenced for humanitarian purposes.