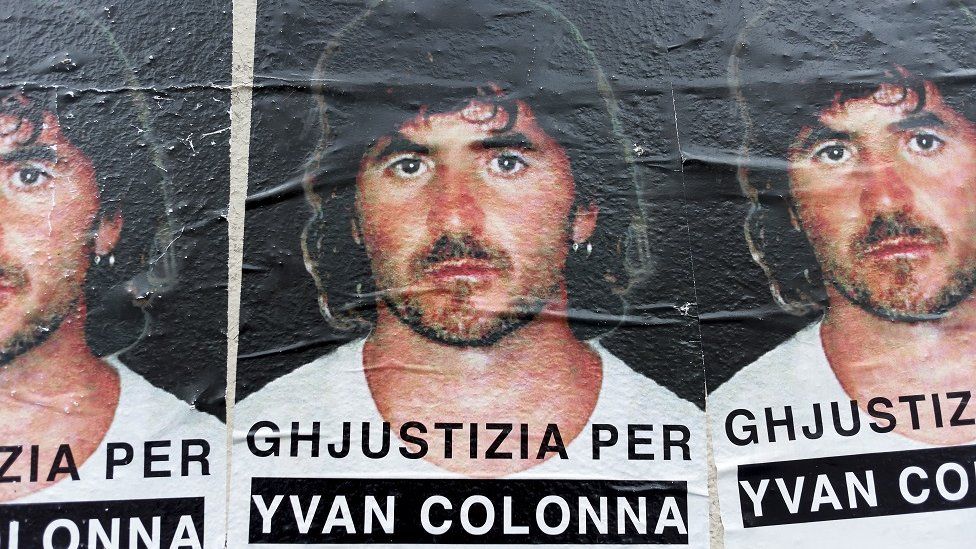 A jailed Corsican nationalist, whose prison assault sparked protests on the French Mediterranean island, has died.
Yvan Colonna, 61, who had been serving a life sentence for murdering a local official, was beaten by another inmate, a Cameroonian jihadist, on 2 March.
The attack left Colonna in a coma and he had been receiving treatment in a hospital in the south of France.
The assault provoked riots in Corsica, where many see him as a hero in its campaign for independence from France.
Colonna was jailed two decades ago for shooting dead Corsica's top official in 1998, following a five-year manhunt that eventually found him in the mountains living as a shepherd.
According to prosecutors, he was working out in the prison gym when Franck Elong Abé, 35, a former jihadist serving time for terror offences, launched his attack.
Abé tried to suffocate Colonna with a bin bag after hearing him "blaspheming" and mocking the prophet Muhammed, investigators say.
Colonna's assault – and the perceived failure of prison authorities to prevent it – stoked anger on the island, prompting its biggest and most violent protests in decades.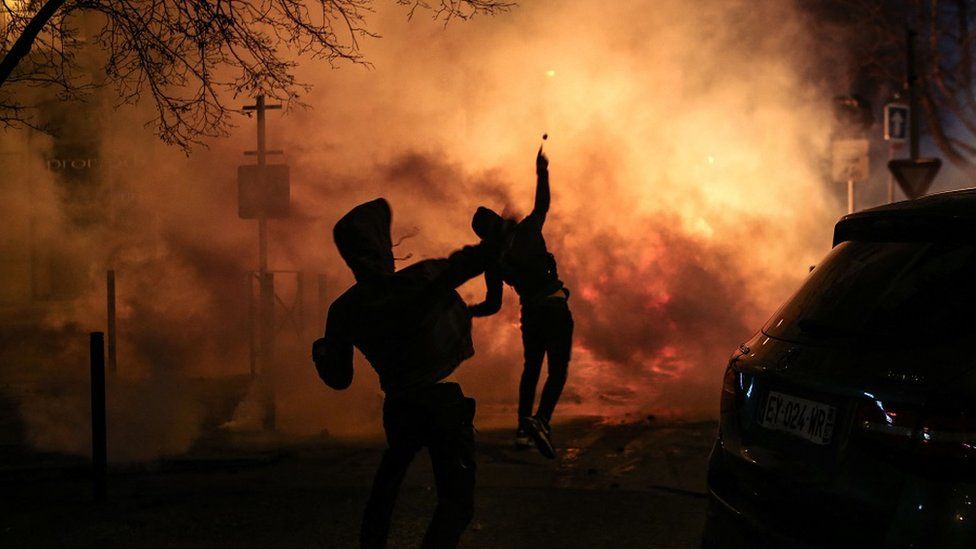 Thousands of protesters poured onto the streets, chanting "Liberta" (freedom) and "Statu Francese assassinu" (French state assassin). Some lobbed stones and petrol bombs at police.
In a single night of rioting in Corsica's second-biggest city, Bastia, some 67 people were injured, 44 of them police officers.
The island – most famous for being the birthplace of Napoleon Bonaparte – has been a French territory since the 18th Century. But its recent past has been marked by separatist violence.
The latest unrest has prompted the French government to suggest it could loosen its grip on the island. French Interior Minister Gérald Darmanin has said Paris could offer Corsica "autonomy", while President Emmanuel Macron has conceded that idea is no longer "taboo".