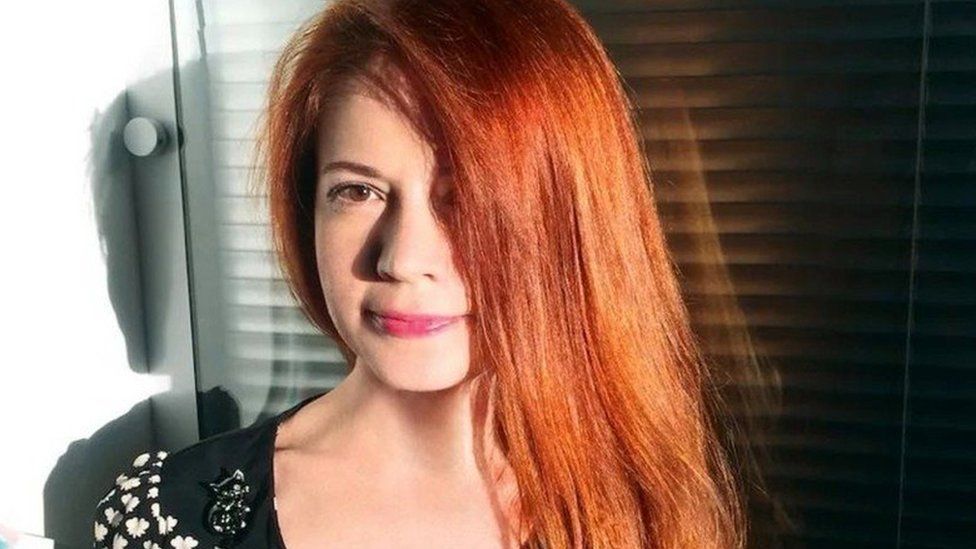 A Russian journalist has been killed during shelling by Russian forces in the Ukrainian capital Kyiv.
Oksana Baulina had been reporting from Kyiv and the western city of Lviv for investigative website The Insider, the outlet said in a statement. She died while filming damage in the city's Podil district, it added.
Baulina previously worked for Russian opposition figure Alexei Navalny's anti-corruption foundation, and had left Russia.
Last year the foundation was made illegal and branded extremist by the authorities, forcing many of its staff to flee abroad.
One other person was killed and two injured in the shelling, the Insider said. Baulina had previously sent several reports from Kyiv and the western Ukrainian city of Lviv, The Insider said.
The publication expressed its "deepest condolences" to the reporter's family and friends.
Investigative journalist Alexey Kovalyov paid tribute to Baulina. Baulina is one of five journalists known to have been killed in a month of war.
In early March Yevhenii Sakun, a camera operator for Ukrainian TV channel LIVE who also worked for the Spanish news agency EFE, was killed during shelling of the TV transmission tower in Kyiv.
Two weeks later US journalist and film maker Brent Renaud, 50, was shot dead as he was filming in the town of Irpin outside Kyiv.
And two days later two Fox News journalists – cameraman Pierre Zakrzewski, 55, and Oleksandra Kuvshinova, 24 – were killed when their vehicle was struck by incoming fire on the outskirts of Kyiv.