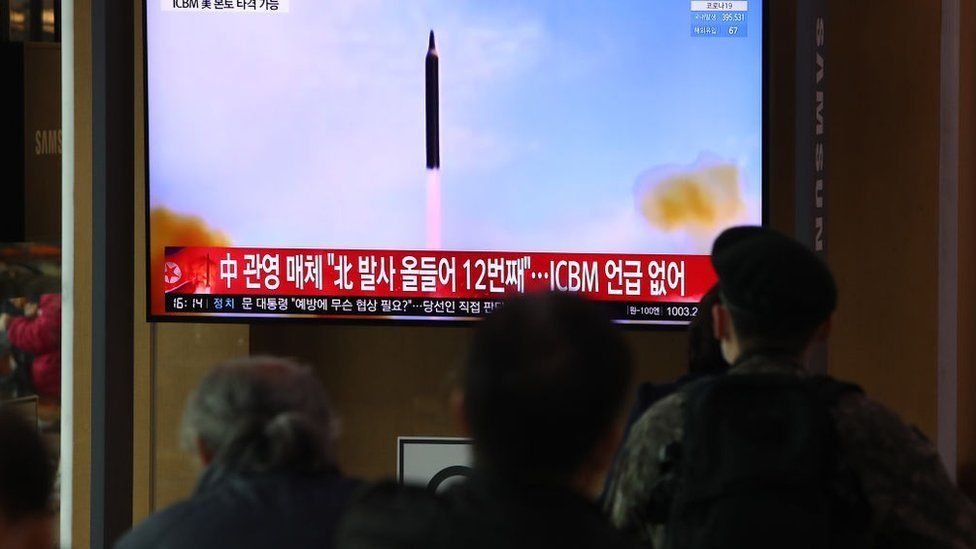 North Korea has announced that it successfully launched its largest intercontinental ballistic missile (ICBM) in a test on Thursday.
It marked the first time the country had tested a banned ICBM since 2017.
ICBMs are long-range missiles, capable of reaching the US. N Korea is banned from testing them and has been heavily sanctioned for doing so before.
State media said leader Kim Jong Un directly guided the test and the weapon was key to deterring nuclear war.
The Hwasong-17 was first unveiled in 2020 at a military parade where its "colossal" size surprised even seasoned analysts of the country's arsenal.
Thursday's missile launch was tracked by militaries in Japan and South Korea.
Japanese officials said it flew 1,100 km (684 miles) and fell in Japanese waters after flying for more than an hour.
The launch has been roundly condemned by the UN as well as countries like Japan, South Korea and the US.
UN Secretary General Antonio Guterres called the launch "a significant escalation of tensions in the region".
After the launch, state media quoted North Korean leader Kim Jong-un as saying that the country was preparing for a long confrontation with US imperialism.