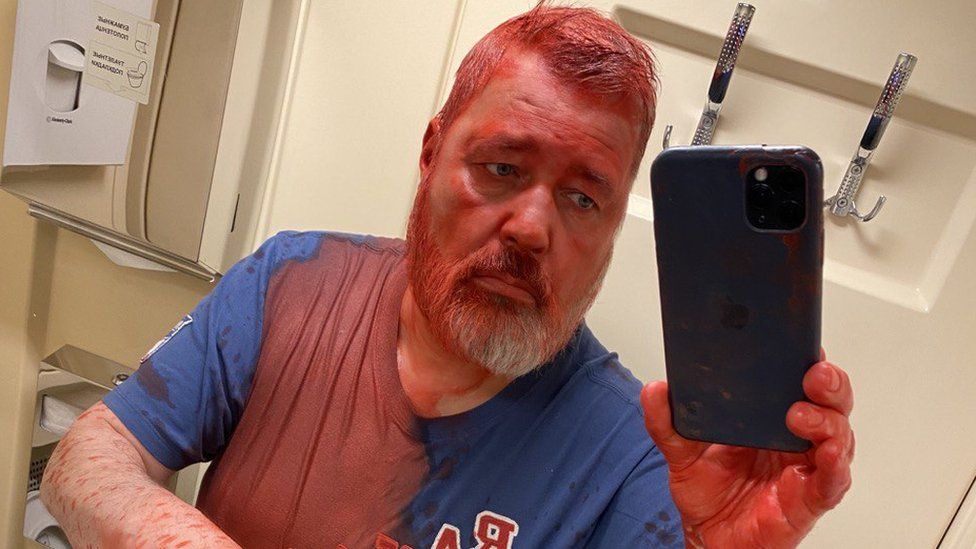 Russia's Nobel Peace Prize winning journalist Dmitry Muratov says he has been attacked with red paint laced with the solvent acetone aboard a train.
"My eyes are burning terribly," said the editor of the Novaya Gazeta liberal newspaper, which has halted its operations after warning from Moscow over its Russia-Ukraine war coverage.
The male attacker shouted, "Muratov, this is for our boys," he said.
Novaya Gazeta is known for being highly critical of the Russian authorities.
Last month, it announced it was suspending its print and online operation "until the end of Russia's special military operation" in Ukraine – the official term Russia's media regulator Roskomnadzor says all media outlets in the country must use. Anyone who describes Russia's actions in Ukraine as a "war" faces heavy fines or closures.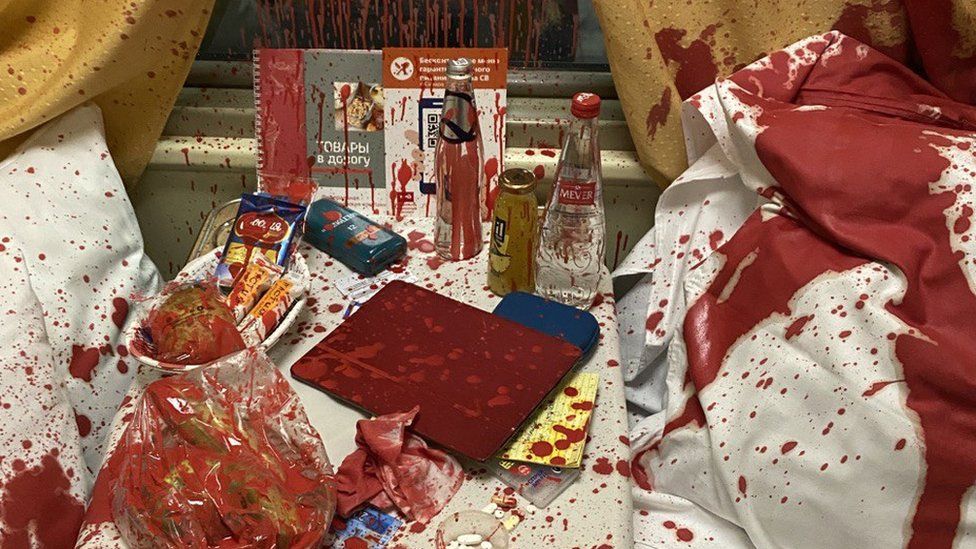 The incident happened on Thursday on the Moscow-Samara train, Mr Muratov said.
Mr Muratov was co-awarded the peace prize in 2021 in recognition of his fight to defend freedom of expression in Russia.
Since the start of the Russian invasion of Ukraine on 24 February, restrictions on reporting have been increasingly severe in Russia, and access to almost all independent outlets is blocked or limited – or they censor themselves.
Russia has also banned Facebook, Instagram and Twitter in the country.
A number of Russian activists and journalists speaking out against their country's invasion of Ukraine have recently had their homes vandalized by unknown pro-Kremlin figures.
Since the war began, life for those who oppose it has become increasingly difficult in Russia. The government has passed a law threatening people who spread "fake" information about the war with 15 years in prison.
President Vladimir Putin and other politicians have painted any opposition to the war as a betrayal of the country.