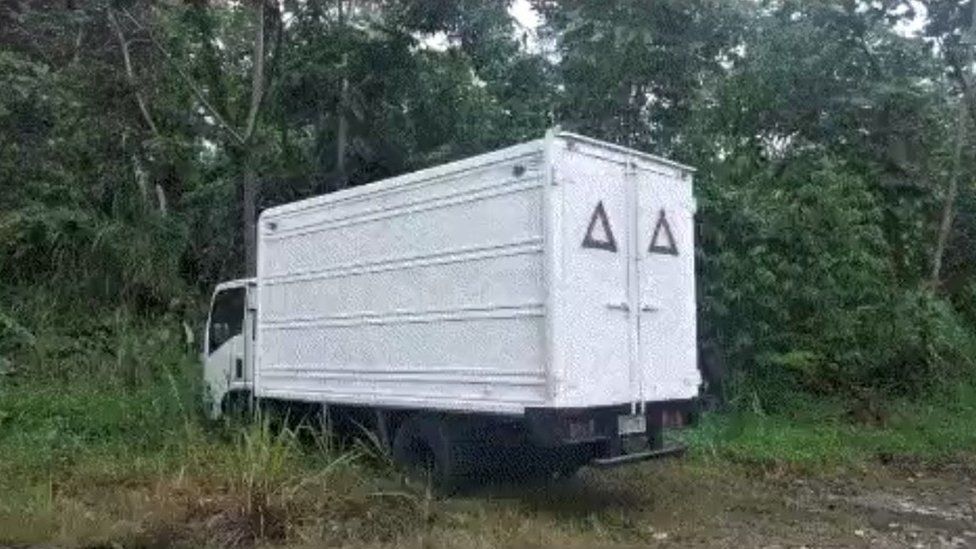 Four men disguised as police broke into the warehouse in the city of Tena on Sunday and overpowered the lone officer on duty before making off with the massive haul, officials said.
Six suspects have been arrested and a lorry full of drugs seized, the counter-narcotics police chief said.
He did not say which drug was stolen but said the haul would be destroyed.
The contraband had been previously seized during drug raids and was being stored as evidence in a warehouse belonging to Ecuador's Technical Drugs Secretariat, the government body tasked with preventing and combating drug use.
Ecuador is sandwiched between Colombia and Peru, the two largest producers of cocaine in the world, and has become a major transit country for illicit substances.
In 2021, police in Ecuador seized a record 210 tonnes of drugs. Much of it was taken to the port city of Guayaquil, from which it is shipped to Europe and the United States.
On Friday, police with sniffer dogs found three tonnes of cocaine hidden in banana boxes at the port.
President Guillermo Lasso said that Ecuador needed international support from neighbouring Colombia, the United States and the European Union to strengthen its armed forces and police to combat the growing influence of transnational crime gangs in the country.