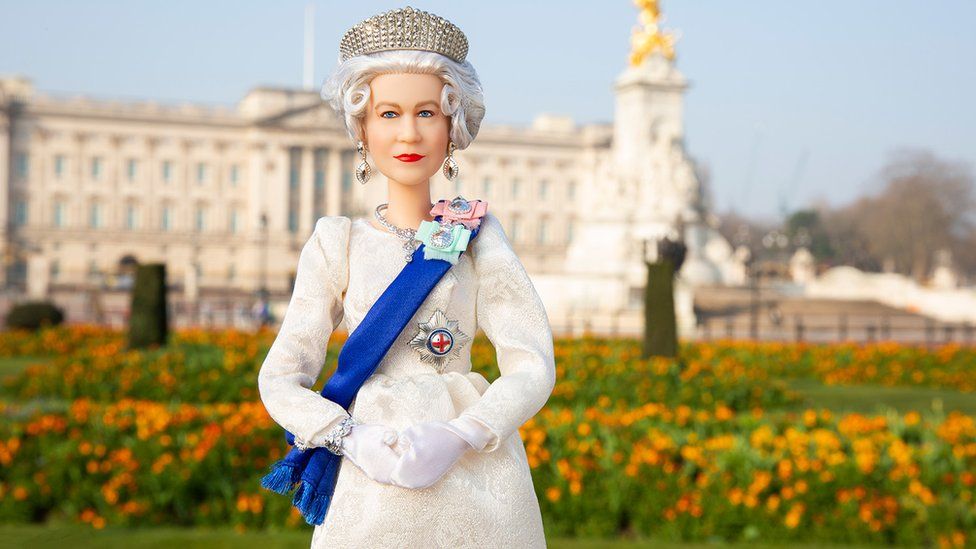 The Queen has been transformed into a Barbie doll for her Platinum Jubilee by toymaker Mattel.
The doll, designed to capture the Queen's likeness, is being released on the real-life monarch's 96th birthday on Thursday.
It is part of the Barbie tribute collection, which the company says pays tribute to "visionary individuals with an outstanding impact and legacy".
It was launched last year with a doll of American actress Lucille Ball.
Queen Elizabeth II's barbie doll is being released to commemorate her 70 years on the throne.
Dressed in an ivory gown with blue ribbon, the doll features details drawn from the monarch's past.
It wears a recreation of the tiara worn by the Queen on her wedding day, and pink and blue ribbons modelled after ones given to her by her father George VI and grandfather George V, the company says.