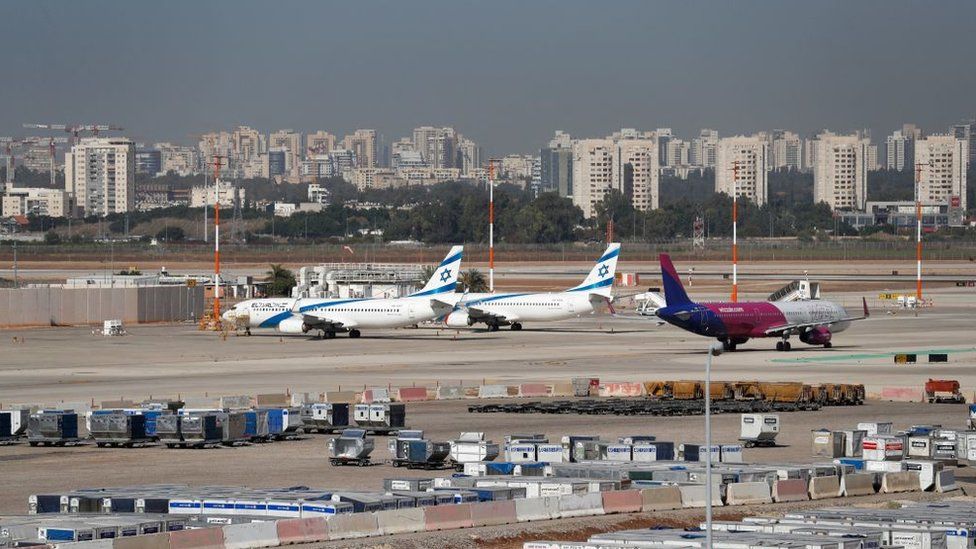 A US family caused a bomb scare at Ben Gurion airport in Israel on Thursday after presenting an unexploded shell at a security check.
The family picked up the artillery shell while in the Golan Heights and decided to pack it in their luggage, according to authorities.
Video footage on social media showed people running from the scene in panic.
The family was allowed to board their flight after being interrogated by security, who declared the all-clear.
Israel captured the Golan Heights from Syria at the end of the Six-Day War in 1967 and remnants of the conflict can still be found in the area.
Hoping to bring the shell back to the US, the family packed it in their return luggage.
Video posted on social media by Israel's public broadcasting corporation, Kan, showed people crouching and running from the scene.
Amid the chaos, a man injured himself falling over a luggage conveyor belt as he tried to escape and was taken to hospital, authorities said. Ben Gurion airport is considered to have one of the highest levels of security in the world.
Israel is also on high alert after a series of deadly attacks across the country in recent weeks.