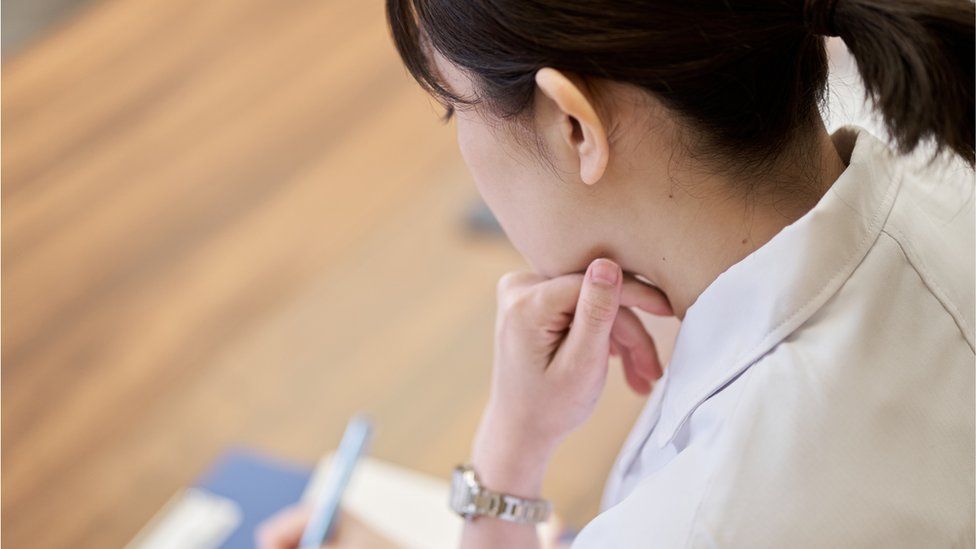 A medical school in Japan has been ordered to pay compensation to 13 women for discriminating against them in entrance exams.
Juntendo University in Tokyo set stricter requirements for female students because it said women had better communication skills than men and had an advantage in interviews.
The judge ruled the requirements were discriminatory, local media report. It is believed to be the first ruling of its kind in Japan.
It comes after a government investigation was launched in 2018 after another institution, Tokyo Medical University, was found to have tampered with the scores of female applicants from as early as 2006.
The investigation found that a number of Japanese medical schools had manipulated admissions, in part to exclude female students.
At the time, local media reported that this was done partly because some university administrators had said that they thought women would leave the medical profession, or work fewer hours, after getting married and having children.
Juntendo University has since admitted that its actions over recent years led to dozens of women being unfairly rejected.
The private institution has been ordered to pay around eight million yen ($62,000; £50,400) in compensation to the women after the judge ruled that the women had suffered emotional distress as a result of the university's "irrational and discriminatory" policies, Kyodo News quotes the judge as saying.
The 13 women awarded damages had taken the university's entrance exams between 2011 and 2018 but were not accepted, Kyodo News reports. Two of the women would have passed the first entrance exam had the results not been rigged, it added.