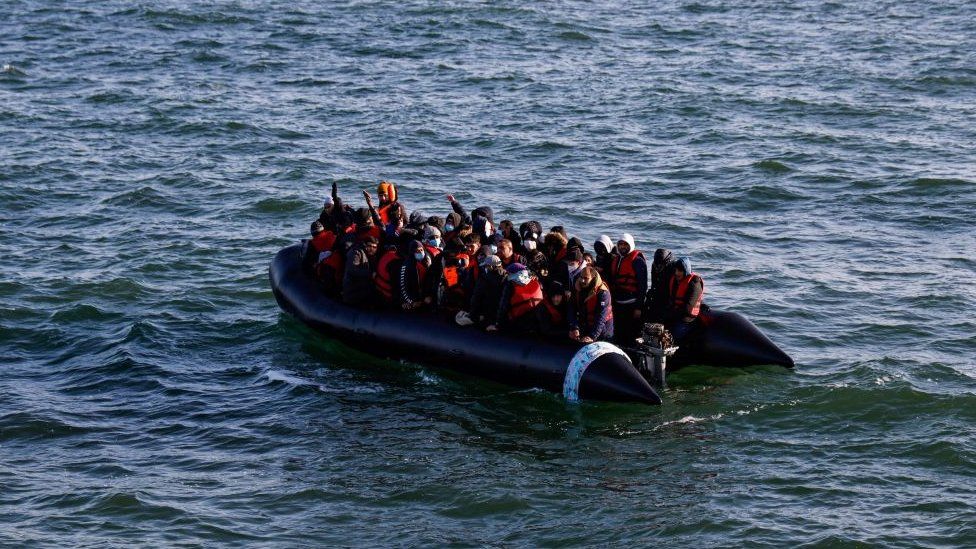 Police in at least five different European countries have detained dozens of people accused of smuggling people across the English Channel to the UK.
It is thought the criminal network brought up to 10,000 migrants in small boats in a period of 12-18 months.
In Germany, 18 suspects were arrested as hundreds of officers swooped in on locations across the country. A main focus of the operation was the city of Osnabrück, which police say was one of the hubs of the operation.
Raids were also carried out in the UK, France, Belgium and the Netherlands.
It is believed to be the "biggest ever" international operation targeting criminal gangs suspected of smuggling people across the English Channel, which separates the UK from mainland Europe.
Every year thousands of migrants, from countries such as Iran and Iraq, try to cross the English Channel attempting to reach the UK.
The journey is extremely risky, with many making it in small inflatable boats organised by criminal gangs to whom the migrants pay high prices for their services.
One German official described the business model of trafficking as "vile and unscrupulous", which could only be tackled through international cooperation.
Law enforcement authorities have described how small boats were brought from China to Germany and then finally to France where they were used to carry people illegally across the water.
Officers from the UK's National Crime Agency (NCA) also took part in the operation, arresting six people in East London. They remain in custody and are currently being questioned by officials.