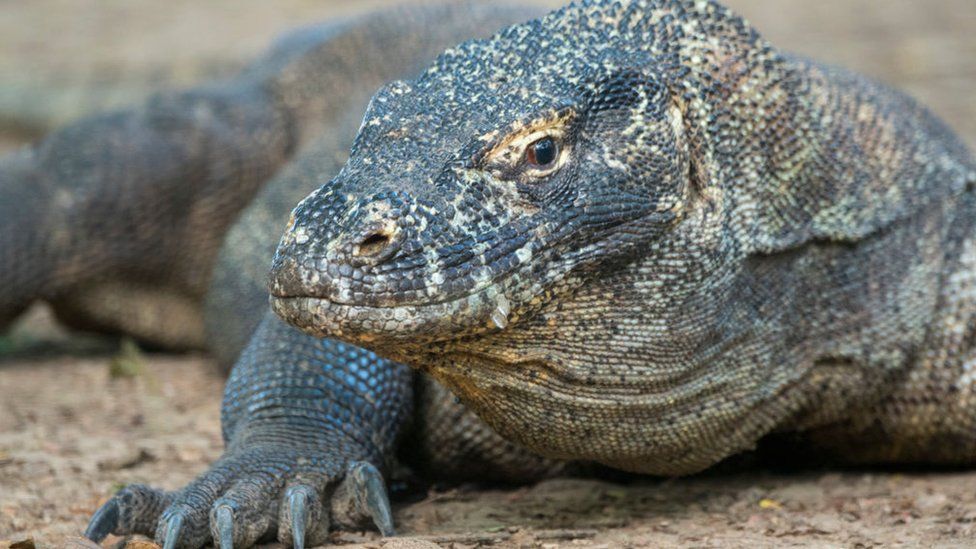 Indonesian tourism workers have gone on strike over a dramatic hike in the price of tickets to see Komodo dragons.
Visitors will now be charged 3,750,000 rupiah (£206.40) to visit the main islands in Komodo National Park – up from 200,000 rupiah (£11) before.
The government hopes to limit visitor numbers and protect the endangered lizards from overexposure to humans.
But local workers say it will scare off tourists completely, causing their income to dry up.
Indonesia is home to around 3,300 rare Komodo dragons, according to Reuters news agency. The world's largest lizard have razor-sharp teeth, a venomous bite, and grow to a length of three-metres (10 feet).
Their unique, dinosaur-like appearance attracts busloads of tourists from all over the world, with 220,000 flocking to Komodo National Park in 2019 to see the endangered species in the flesh.
The local government hopes that the raised ticket prices will reduce that number, helping return the islands to their rightful owner – the dragons. In response, 700 local workers who depend on tourism are going on strike until the end of August.
Servianus Setiawan, a nearby tour operator, said the plans threatened locals who survived off the tourism industry.
"We support Komodo conservation but please come up with a sensible number so we can protect Komodo dragons and so people whose livelihood depends on tourism can live," he told AFP news agency.
Local governor Viktor Laiskodat agreed that information about the fare increase could have been communicated better, but said the 18-fold price hike would still be going ahead, AFP reported.
The move is the latest in a string of attempts by local officials to limit visitor numbers to the island – in the hope of protecting the endangered dragon species.
At one point authorities hoped to ban tourists from the park completely, before in 2019 floating plans to limit entry to those who have signed up for a costly membership fee.
The Komodo National Park is based in Indonesia's East Nusa Tenggara province – a region with 500 islands.
It is one of the poorest regions in the Indonesian archipelago, making tourism dollars vital for the local economy.