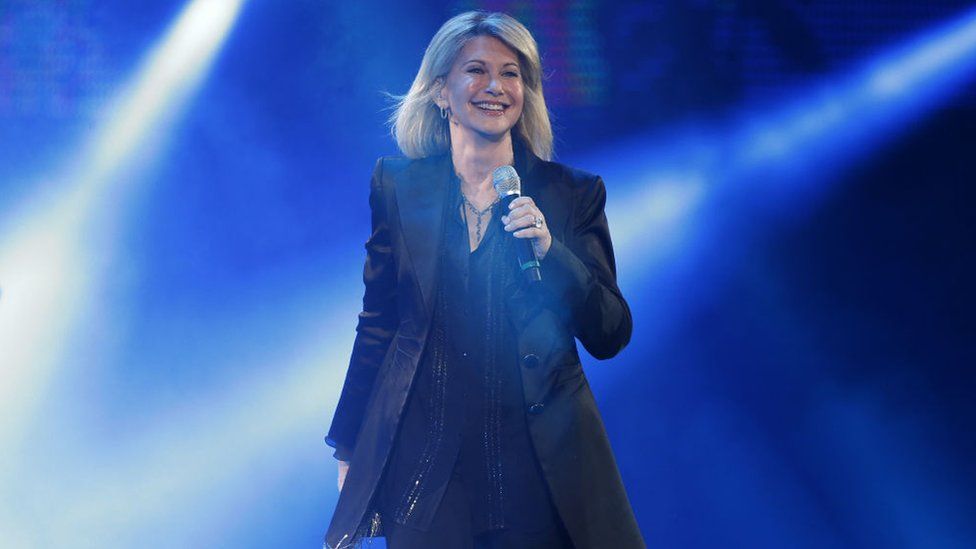 Tributes have been paid from around the world to Olivia Newton-John, who has died from cancer aged 73.
The British-born Australian singer and actress was best known for playing Sandy in Grease, one of the most successful film musicals ever made. Her Grease co-star John Travolta said she "made all of our lives so much better" while its director said: "What you see is what you get with her."
She died peacefully at her California ranch surrounded by family and friends. An actress and musician, Newton-John achieved commercial success as a country singer and sold millions of records globally. But it was her role as high school student Sandy in the film Grease that catapulted her to worldwide fame.
The musical was the biggest box-office hit of 1978, and gave Newton-John three huge hit singles, including You're The One That I Want and Summer Nights, both performed with co-star John Travolta. And it was a catalyst for change in both her image and her musical direction – shedding her innocent, country-pop image.
Other tributes came from singers Kylie Minogue, who called her an inspiration, and Dionne Warwick who called Newton-John "one of the nicest people I had the pleasure of recording and performing with".
Newton-John was first diagnosed with cancer in 1992 and went on to become a leading advocate for cancer research. Her charity, the Olivia Newton John Foundation, has raised millions of pounds to support research.
In a statement, the hospital that runs the Olivia Newton-John Cancer Wellness and Research Centre in Melbourne – which was opened after the star's campaigning – said she "encouraged, inspired and supported" staff and patients everyday.
"We are incredibly grateful for the special relationship we had with Olivia for many years. Her generous support and gift provided hope and changed the lives of thousands of cancer patients… She was the light at the end of the tunnel for many, many people."
Her efforts in the field were recognised by Queen Elizabeth, who honoured her with a damehood in 2020 New Year's Honours list.
In a statement posted to her social media channels, Newton-John's husband John Easterling said she had died on Monday as he hailed her as "a symbol of triumphs and hope for over 30 years sharing her journey with breast cancer".
"Her healing inspiration and pioneering experience with plant medicine continues with the Olivia Newton-John Foundation Fund, dedicated to researching plant medicine and cancer."
Newton-John was born in Cambridge, UK on 26 September 1948.
Her father had been a British spy during World War Two. Her mother was the daughter of the German Nobel laureate, Max Born, and had fled with her family when the Nazis came to power in 1933. The family moved to Australia in 1954, where she was raised.
Her breakthrough came in 1971 when she released a Bob Dylan-penned track, If Not For You, which reached number seven in the UK charts and featured on an album of the same name.
She won four Grammy awards and scored seven US number one hits between 1974 and 1977.
While critics never warmed to her audience-friendly style of music, the star forthrightly dismissed the reviews. "It annoys me when people think because it's commercial, it's bad," she told Rolling Stone. "It's completely opposite. If people like it, that's what it's supposed to be."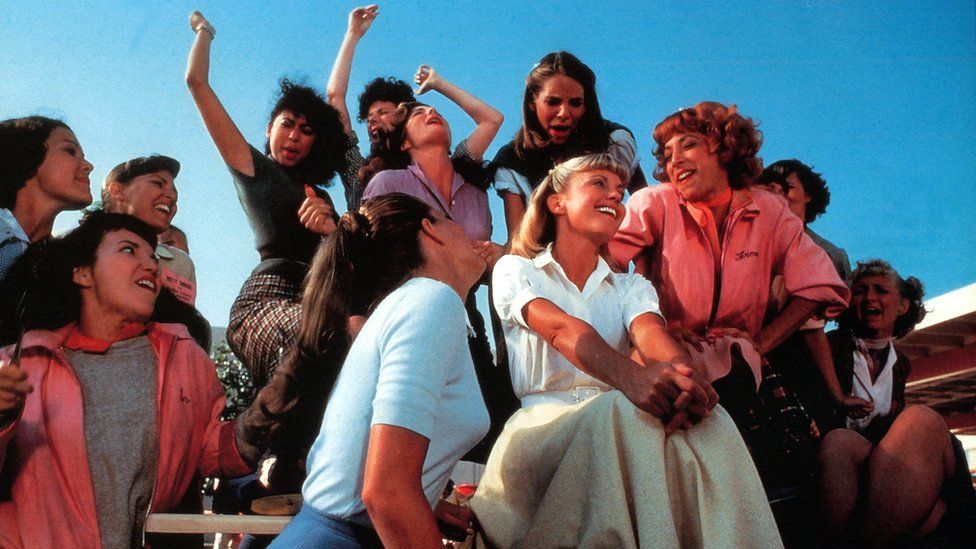 In 1978 she became a global star with the release of Grease. The film, set in the 1950s, told the story of Sandy's summer fling with John Travolta's Danny and the difficulties the relationship encounters. In the end the pair reconciles, with Sandy having transformed her appearance.
In 2019, after being diagnosed with breast cancer for the third time, she was asked by CBS News how she coped. "It was consuming my day and after a time I went 'you know what', I need to enjoy my life so I'm going to eat a cookie if I want it," she said.
"Because the joy of life and everyday living has to be a part of that healing process as well. So I've chosen that path to be grateful and to feel good about things because the other side's not so good."