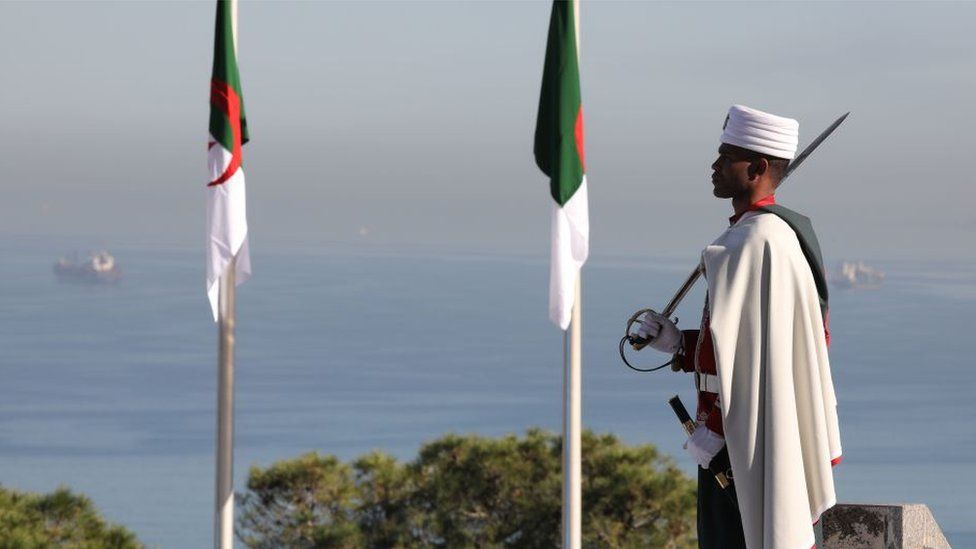 French President Emmanuel Macron arrives in Algeria on Thursday hoping to repair fractured relations with a nation whose oil and gas reserves have new strategic significance because of Europe's looming energy crisis.
His visit comes after a long period of tension over conflicting memories of Algeria's bloody war of independence.
Algeria recalled its ambassador to Paris late last year over it. But both countries have since signalled their desire for a reset.
According to the Elysée palace, President Macron has "made the choice to orientate this visit towards the future… and lay down the basis for a relaunching of the relationship". He is travelling with a 90-person delegation of ministers, business leaders and sports personalities,
Diplomatic tensions frayed last October when he accused the "politico-military system" in power in Algiers of "cashing in on memories" [of the war] to justify its existence.
A month earlier France had angered Algeria, as well as neighbouring Morocco, by sharply reducing the number of travel visas it issues. This was in response to claims that both North African countries were obstructing the repatriation of nationals found to be in France illegally.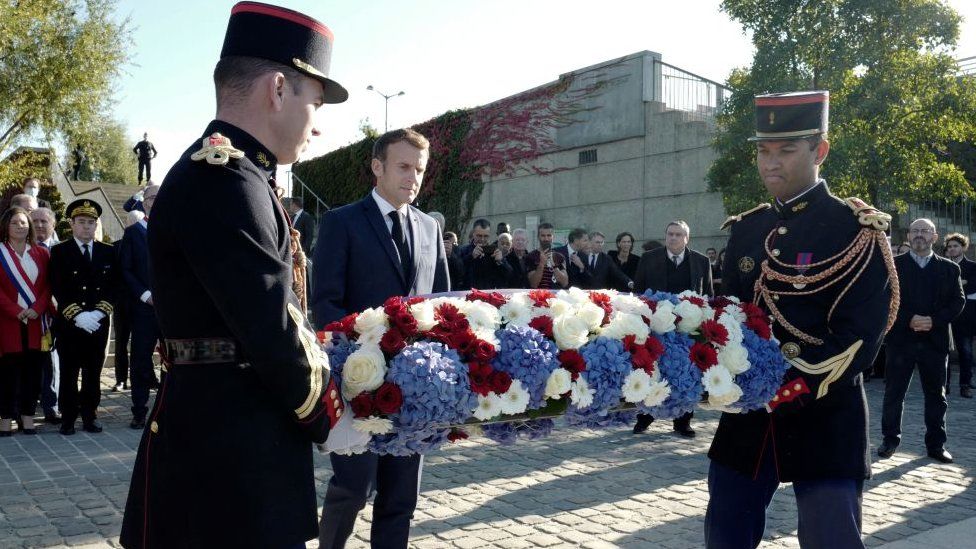 Beyond the conventional agenda of talks with host President Abdelmadjid Tebboune and visits to memorials, Mr Macron will also meet young entrepreneurs in the capital Algiers. Then on Friday in the western city of Oran he will visit a record store famous as a centre for Algerian traditional Rai music, and watch a display of breakdancing.
Analysts say the French leader will be under pressure to make a public statement that recognises Algerian concerns over how the independence war is remembered. But they say the main thrust of the visit will be to create conditions for closer co-operation on pressing economic and security issues.
"You don't come with such a large delegation – including the foreign, defence, economy and interior ministers – and stay for two days, if all you are going to discuss is the past," says Hasni Abidi, director of the Geneva-based Research Centre for the Arab World and the Mediterranean.
With its vast reserves of oil and gas, much of it still untapped and with pipelines linking it to Italy and Spain, Algeria is in a position "not to replace Russia but certainly to help Europe with its energy supplies in the medium term," he says. "But for that it needs investment."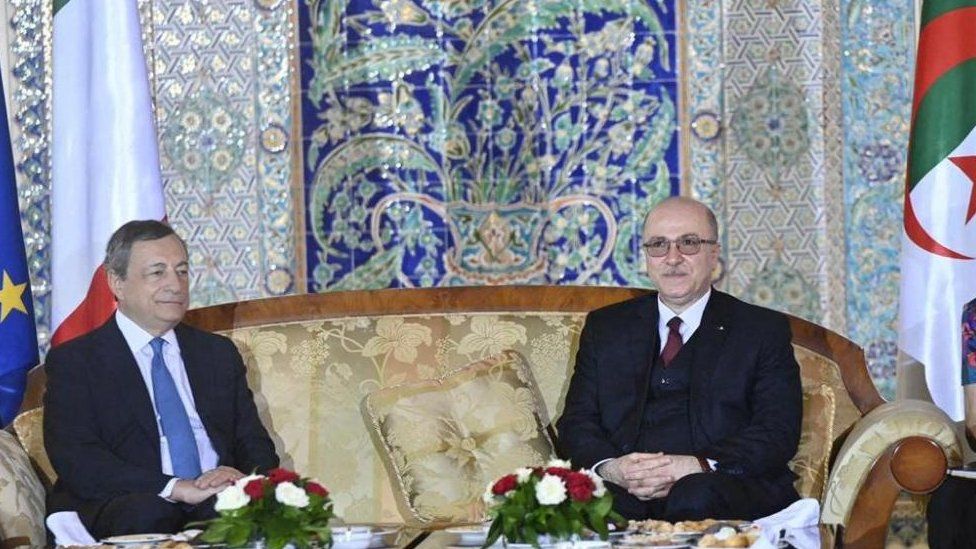 In May, President Tebboune signed a major contract in Rome under which Algeria will sharply increase gas and electricity exports to Italy, and experts say the deal shocked France into re-assessing Algeria's importance.
Despite the historic and family links between the two countries, France is no longer Algeria's main commercial partner, long since replaced by China. On security issues, France is smarting from its just-completed withdrawal from Mali where it had been leading the fight against jihadi groups in the Sahel.
Whatever new strategy that emerges will have to be conducted in co-ordination with Algeria, which by its sheer size is an unavoidable player in the Malian conflict, as well as in equally unstable Libya. But analysts say it would be wrong to see France as coming cap in hand to Algeria, in need of help from its former colony.
"Algeria also needs France," says Hasni Abidi. "It needs French investment to develop its energy sector. But in addition France gives Algeria credibility.
"Algeria has excellent historic relations with Russia. But after the invasion of Ukraine, it does not want to come across as an agent of Moscow, or part of some Russian axis of evil." By rekindling relations with France, he argues Algeria can show it is a respectable part of the international community.