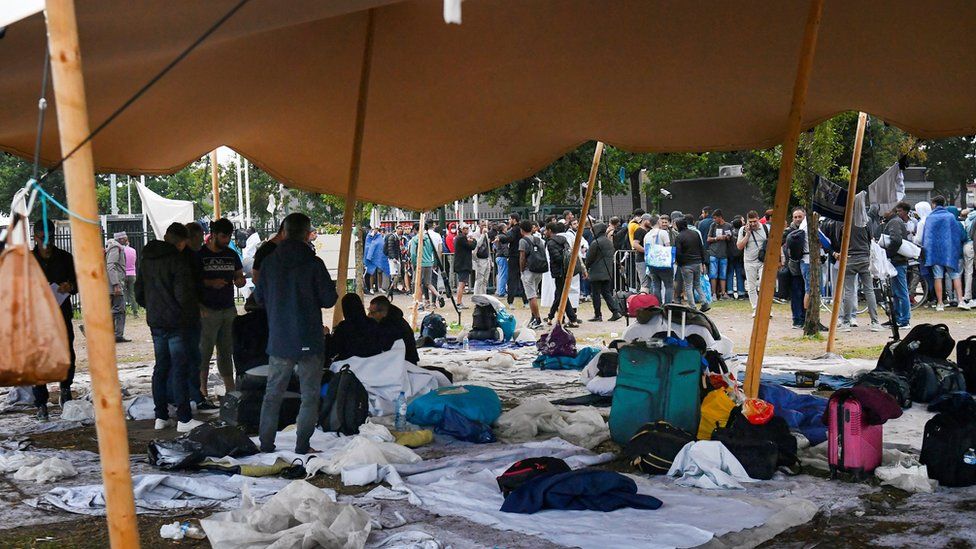 The authorities in the Netherlands are investigating the death of a three-month-old baby in the country's main reception centre for asylum seekers.
They say the baby died on Wednesday morning in "a sports hall that serves as emergency shelter" in the north-eastern Ter Apel village.
"Unfortunately, medical help was to no avail," the country's Health and Youth Care Inspectorate said in a statement.
The baby's name, gender or nationality have not been publicly released.
The inspectorate said it would "investigate all possible aspects that may have played a role in the death of the baby".
This will include examining whether medical care had been provided before, the available care at the centre and the living conditions there.
The baby's death comes as the Netherlands is in the grip of an asylum crisis with hundreds of people sleeping outside the official reception centre, according to reports.
Reports indicates this is partly because claims are not being processed quickly enough, and asylum seekers are unable to move elsewhere.
And there is also an acute shortage of asylum places throughout the country.
A number of Dutch lawmakers have expressed their shock at the news, demanding an urgent explanation from the officials who run the centre.