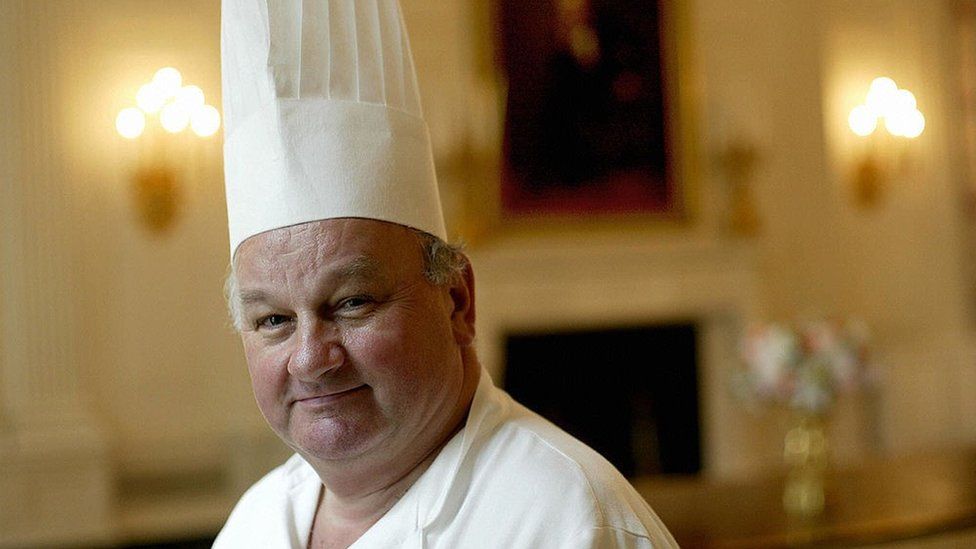 Roland Mesnier, the French-born White House pastry chef who produced delicacies for five US presidents, has died at the age of 78.
Mesnier was first hired during Jimmy Carter's presidency in 1979 and retired in 2004 under George W Bush.
He died on Friday "following a short illness", the White House Historical Association said on its website.
Mesnier famously wrote that in his 27 years at the White House, he never served the same dish twice.
Starting his career at a village restaurant in France, Mesnier built his reputation in large hotels in Paris, Hamburg, London and in Bermuda, before joining the presidential mansion's staff.
He was reportedly hired after impressing first lady Rosalynn Carter by vowing to focus on lighter desserts such as fruit.
The Ronald Reagan Presidential Foundation and Institute said Mesnier's "passion, commitment, and love for his work will always be remembered".
Mesnier said he aimed to bring brief escapism to those living in the White House.
"If I could take away that pressure for five minutes, then I did my job," he once told the Canadian Press. "That was my role in the White House, to put a smile on the face of the first family."