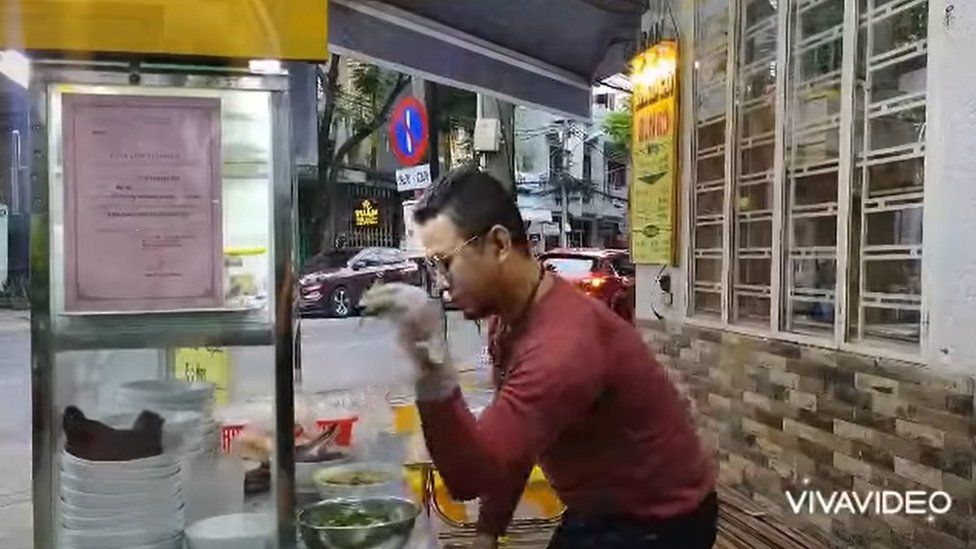 A noodle seller who parodied Turkish celebrity chef Nusret Gökçe, known as Salt Bae, has been arrested for anti-state propaganda in Vietnam.
Bui Tuan Lam, 38, posted a video last year which was widely viewed as mocking a senior government minister.
The official was filmed being handfed gold-encrusted steak by Salt Bae, whose steaks cost up to £1,500 ($1,725). The price raised eyebrows as many live in poverty in Vietnam, a one-party state which frequently jails critics.
Bui Tuan Lam's wife said that Lam was "abducted" on Wednesday afternoon by police, who returned with him hours later with a warrant to search his home. She said they had been mentally preparing for the arrest since her husband was summoned by police last November.
He was arrested on Wednesday under Article 117, a broad clause which criminalises producing or disseminating information "opposing" the state.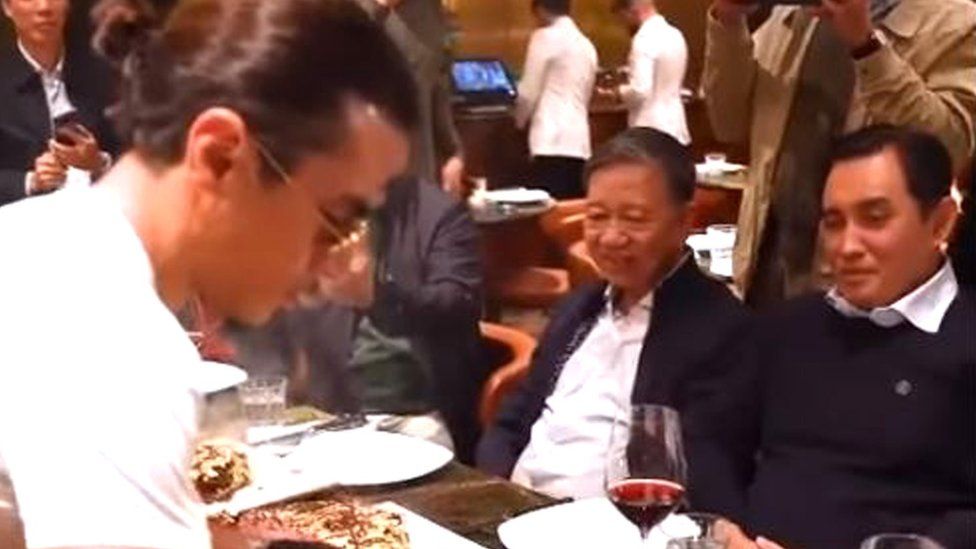 Police said authorities had repeatedly warned Mr Lam against posting content that insulted leaders' honour and reputation.
Mr Lam's self-described "Green Onion Bae" parody was posted days after General To Lam, Vietnam's minister of public security, was filmed eating at Mr Gökçe's pricey London restaurant.
The steak prices are not listed on its website, but according to reviews the gold-covered steak ranges from £850 to £1,500.
The now-deleted video of the minister generated outrage, sparking questions on social media with many saying the dish cost more than the minister's monthly wage of between $600 and $800.