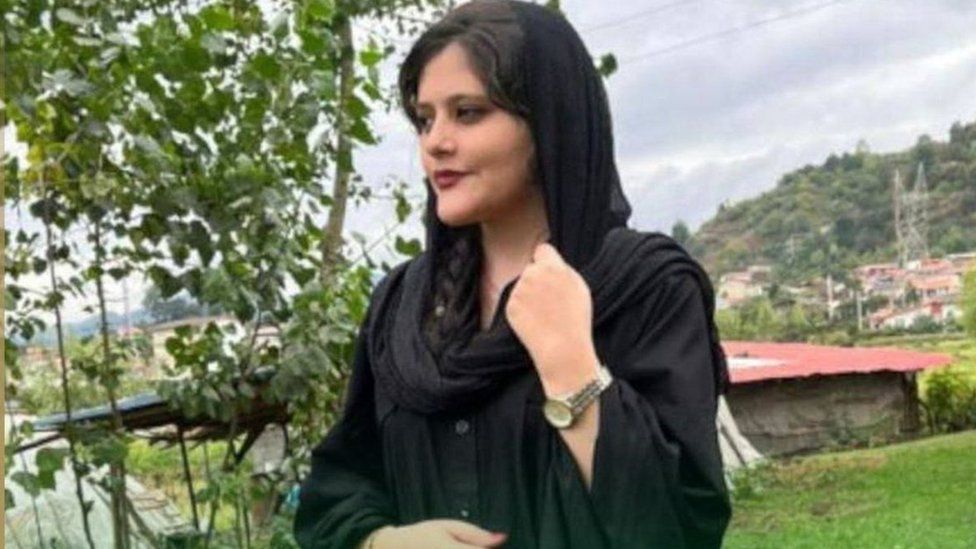 Nine people are now reported to have been killed at protests in Iran sparked by the death of a woman detained for allegedly breaking strict hijab rules. Among those reported killed is a 16-year-old boy, shot dead when security forces opened fire on protesters.
The unrest has spread to more than 20 major cities, including the capital Tehran. Videos posted online from Wednesday's unrest showed women waving their headscarves in the air or burning them.
"No to the headscarf, no to the turban, yes to freedom and equality!" protesters were heard chanting at a demonstration in Tehran.
In an address to the UN General Assembly, US President Joe Biden said Americans stood with "the brave women of Iran who right now are demonstrating to secure their basic rights".
He spoke after Iranian President Ebrahim Raisi rejected calls from Western powers to respect women's rights.
The hard-line Shia Muslim cleric accused them of "double standards", citing the discovery of unmarked graves of indigenous children in Canada and the treatment of the Palestinian people.
Mahsa Amini, a 22-year-old Kurdish woman from the north-western city of Saqez, died in hospital on Friday, after spending three days in a coma.
She was visiting the capital Tehran with her family when she was arrested by morality police, who accused her of violating the law requiring women to cover their hair with a hijab and their arms and legs with loose clothing.
She collapsed after being taken to a detention centre to be "educated". There are reports that officers beat Ms Amini's head with a baton and banged her head against one of their vehicles.
The police have denied that she was mistreated and said she suffered "sudden heart failure". But her family has said she was fit and healthy.
Acting UN human rights chief Nada al-Nashif called on Tuesday for prompt, independent and impartial investigation into Ms Amini's death.
She noted that her office had received "numerous, and verified, videos of violent treatment of women" by morality police, who have stepped up their enforcement of hijab rules in recent months.
Ms Nashif also expressed alarm at "the reported unnecessary or disproportionate use of force" against the thousands of people who have taken in part in protests since Mahsa Amini died.
The death toll comes from Kurdish rights groups, who blamed security forces.
There has been no confirmation of the deaths from the authorities, but a prosecutor told the Tasnim news agency that two people were killed by "anti-revolutionary elements" on Tuesday.
The state-run Irna news agency said a police assistant died of injuries he sustained in violent clashes with protesters in Shiraz on Tuesday.