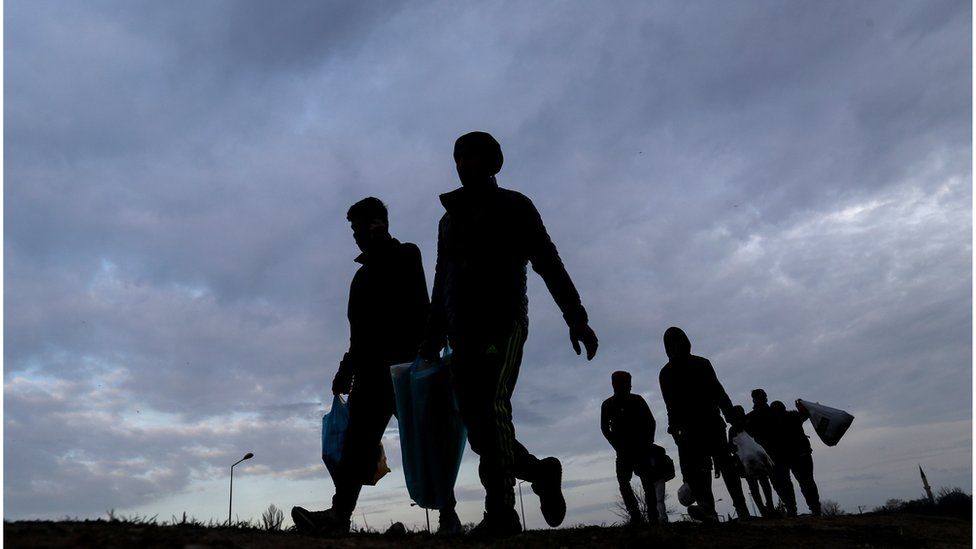 At least 34 migrants have died after the boat they were travelling in sank off Syria's coast.
Twenty survivors are being treated in a hospital in the southern Syrian city of Tartus, the country's health ministry said.
Quoting survivors, officials said the boat was carrying between 120 and 150 people from Minyeh, near the Lebanese port city of Tripoli.
They said rescue operations were ongoing in challenging conditions.
Located on Syria's Mediterranean coast, Tartus is located about 30 miles (50 km) north of the Lebanese port city of Tripoli.
Lebanon hosts an estimated 1.5 million Syrian refugees, and almost 14,000 from other countries, according to UNHCR. It hosts the largest number of refugees per capita in the world.
However, the country is facing a severe economic crisis, fuelled by Covid-19 and the 2020 Beirut port explosion, with more than 80% of the population struggling to afford food and medicine. The situation is having a severe impact on the country's migrant population, many who are choosing to flee elsewhere, including to Europe.
Earlier this month, six people, including children, were killed when a boat carrying migrants from Lebanon to Europe sank off the coast of Turkey. The country's coast guard said 73 migrants from four boats had been rescued.