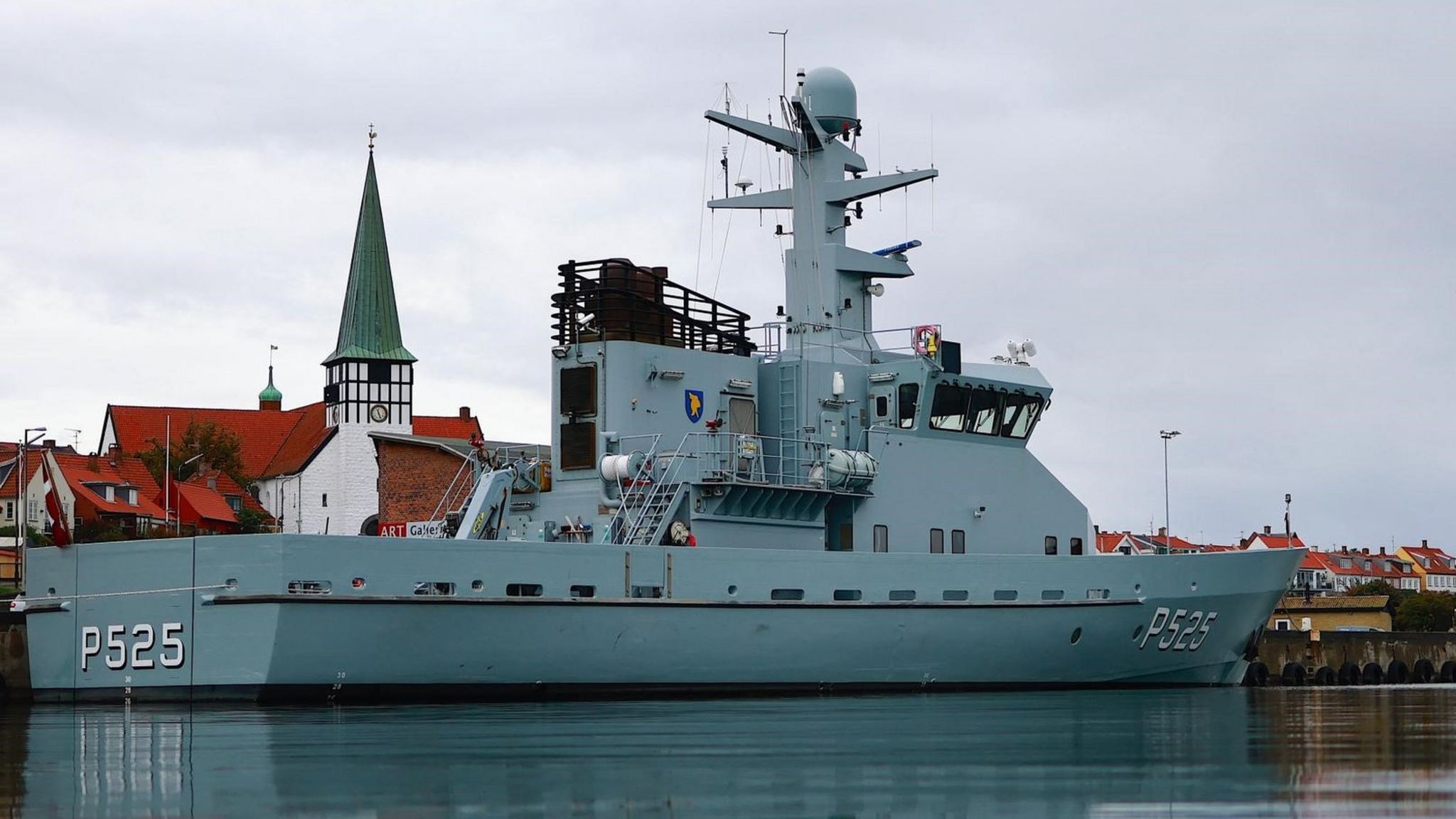 European countries say they will ramp up security around oil and gas installations after the suspected sabotage of two major pipelines.
The EU, US and Nato have suggested damage to the pipelines between Russia and Germany was deliberate, but have not blamed Russia directly.
Russia has said it was not involved, and asked if the US was instead. Russia has previously been accused of using gas supplies as a weapon against the West over its support for Ukraine.
The leaks on the Nord Stream 1 and Nord Stream 2 pipelines were discovered on Monday and Tuesday.
Neither pipeline was operating at the time, as the Nord Stream 2 project was abandoned when Russia invaded Ukraine, and Russia shut down Nord Stream 1 in September, citing a need for maintenance. But both pipelines were still full of gas, which bubbled to the surface in an area a kilometre wide on the sea's surface.
Danish Energy Minister Dan Jorgensen said the leaks were likely to last for at least a week, until the gas escaping from the pipes runs out. An investigation has been launched. European Commission head Ursula von der Leyen has promised the "strongest possible response" if the attack is proven to have been deliberate.
President Vladimir Putin's spokesman Dmitry Peskov has dismissed accusations of sabotage as "predictable, stupid and absurd". Mr Peskov said he was "extremely concerned" about the leaks, adding that the possibility of a deliberate attack could not be ruled out.
In the aftermath of the alleged attacks, Norway – now Europe's largest gas supplier, has decided to deploy its military to protect crucial infrastructure. Prime Minister Jonas Gahr Stoere told a news conference that the military would be "more visible" at oil and gas installations. Any attack would be handled jointly with allies, he said.
The Navy would be deployed to protect offshore installations, while police could increase presence at onshore facilities, he said. Equinor, a Norwegian state-owned energy company, also said on Wednesday that it had also stepped up security measures.
Nato Secretary General Jens Stoltenberg said he had discussed the protection of critical infrastructure with the defence minister of Denmark, the country closest to the damage. And in the US, White House National Security Adviser Jake Sullivan said the country would continue its work to safeguard Europe's energy security.
A spokesperson said the US navy was ready to support its allies.
"We stand ready to provide support and assistance in close coordination with our allies and partners, if needed," Cpt Tamara Lawrence said.
The Nord Stream 1 pipeline, which consists of two parallel branches stretches 745 miles (1,200km) under the Baltic Sea from the Russian coast near St Petersburg to north-eastern Germany.
Seismologists reported underwater blasts before the leaks emerged. Denmark's Defence Command has released footage of the leaks which shows bubbles – the largest is 1km (0.6 miles) in diameter – at the surface of the Baltic Sea. "There is no doubt that these were explosions," said Bjorn Lund of Sweden's National Seismology Centre.