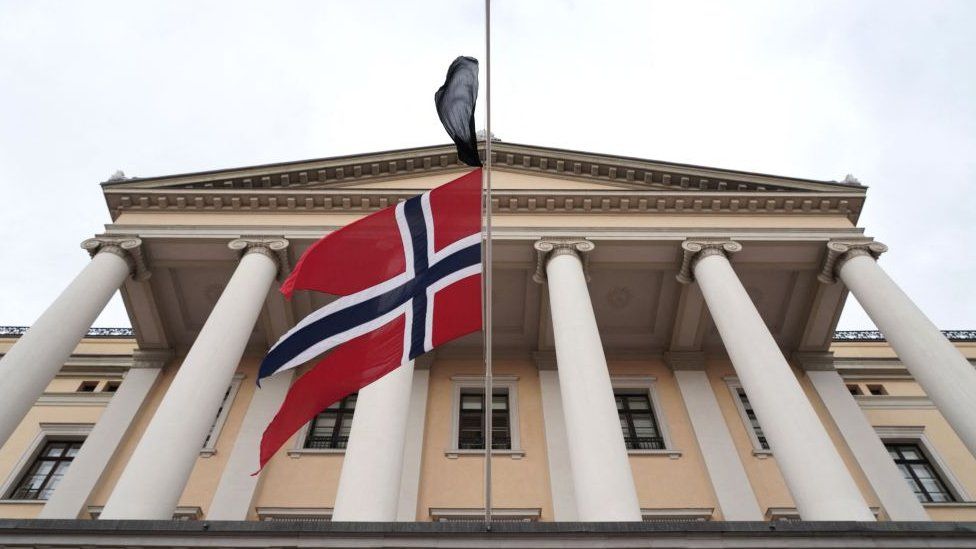 Security services in Norway say they have arrested a university lecturer accused of working for Russia as a spy.
Oslo's internal security agency, the PST, arrested the man on his way to work after identifying him as a "threat to fundamental national interests".
The suspect, said to be in his 30s, had posed as a Brazilian academic, but officials say he is actually Russian. Moscow's embassy in Oslo told local media it was unaware of the man's identity.
Norwegian officials said the man had worked as a researcher at the University of Tromso in the north of the country since 2021. His lawyer told local media that he denies the allegations.
But the PST's deputy chief, Hedvig Moe, told reporters that investigators had become concerned that the man "may have acquired a network and information about Norway's policy" in the north of the country.
"Even if this … is not a threat to the security of the kingdom, we are worried it could be misused by Russia," she added. She declined to say what had prompted the arrest, simply saying "that it was was the right point to stop the activity he was involved in".
A court ordered that the man be held for four weeks, and a PST spokesperson told local media that the case is "huge". Officials believe the suspect was working in Norway as part of Russia's so-called "illegals" programme.
First operated by the KGB during the Cold War, and revived in recent years by President Vladimir Putin, Russia's intelligence agencies craft fake identities, or "legends", for spies before deploying them to foreign countries.
"Typically illegal agents are talent scouts recruiting agents for later, and preparing the ground for other spies to do traditional intelligence work," Ms Moe said. "It is a long-term project to have an illegal agent. It costs a lot of money. Major state actors only use them and it is known Russia has used them in the past."
The man has not been officially identified, but local media reported that his social media accounts showed he had won a masters from the University of Calgary's Centre for Military, Security and Strategic Studies in 2018.
The suspect arrived in Norway in December last year to work on a research group that worked with Norwegian government agencies on "hybrid threats" linked to "Arctic Norway".
The group's head said the man was working as an unpaid researcher, which was unusual but not unprecedented.
"He first contacted me in autumn last year… We assessed him like we would other researchers. One of his references was a professor I knew very well," said Gunhild Hoogensen Gjoerv, a professor of security studies at the University of Tromso.
"He was a really lovely guy, very good at his job," she said. "We had no reason to suspect him of being anything else than what he said he was."
She told the Guardian that while the man did not have access to classified information, he did "get an understanding and insights into the sort of discussions and debates that we are having about security".
In recent weeks, Norway's security services have arrested several Russian citizens accused of working for Russia as spies. Eight people have been arrested for flying drones near, or taking pictures of, critical infrastructure.
Norway is a key Nato member that has replaced Russia as the biggest gas supplier to Europe – has been concerned by sightings of drones near critical oil and gas infrastructure.