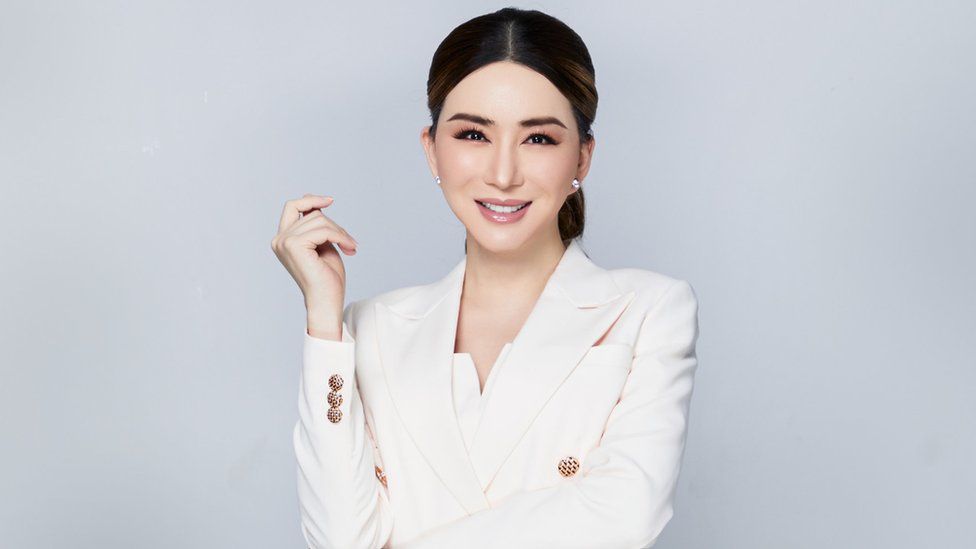 A Thai celebrity media tycoon, who is a transgender woman – has bought the company that runs the Miss Universe beauty pageants for $20m.
Anne Jakapong Jakrajutatip is the boss of JKN Global Group, which makes television shows in Thailand.
She has starred in the Thai versions of popular reality shows Project Runway and Shark Tank.
Her purchase of the company, which was once co-owned by Donald Trump, comes as the pageant becomes more inclusive.
Ms Jakrajutatip has been outspoken about her experiences as a transgender woman.
She said in a statement that the Miss Universe Organization was a "strong, strategic addition" to her company's portfolio.
"We seek not only to continue its legacy of providing a platform to passionate individuals from diverse backgrounds, cultures, and traditions, but also to evolve the brand for the next generation," she added.
"Our relationships with global partners and brands have never been stronger, and our progressive approach continues to position us at the forefront of our industry," Miss Universe Organization chief executive Amy Emmerich and president Paula Shugart said.
The Miss Universe Organization was co-owned by Mr Trump from 1996 to 2015.
The former US president sold the company after two television partners said they would not broadcast the pageant, over comments Mr Trump made about illegal immigrants on his 2016 presidential campaign.
He was also criticised when former Miss Universe Alicia Machado claimed Mr Trump called her "Miss Piggy".
The remarks were made when she put on weight after winning contest in 1996, the Venezuela-born model said.
"When I purchased the pageants many years ago, they were in serious trouble," Mr Trump said in a statement following the company's sale to US talent agency WME-IMG in 2015.
"It has been a great honour making them so successful. The pageants are now in the hands of a great company that will shepherd them to even greater levels of success."
Ms Jakrajutatip's purchase came as the Miss Universe pageant has moved towards being more inclusive.
From next year, organisers have said that married women and mothers will be allowed to compete for the title.
The competition was previously only open to women who had never been married, and had no children. The pageant has been held annually for 71 years and is broadcast in more than 160 countries.