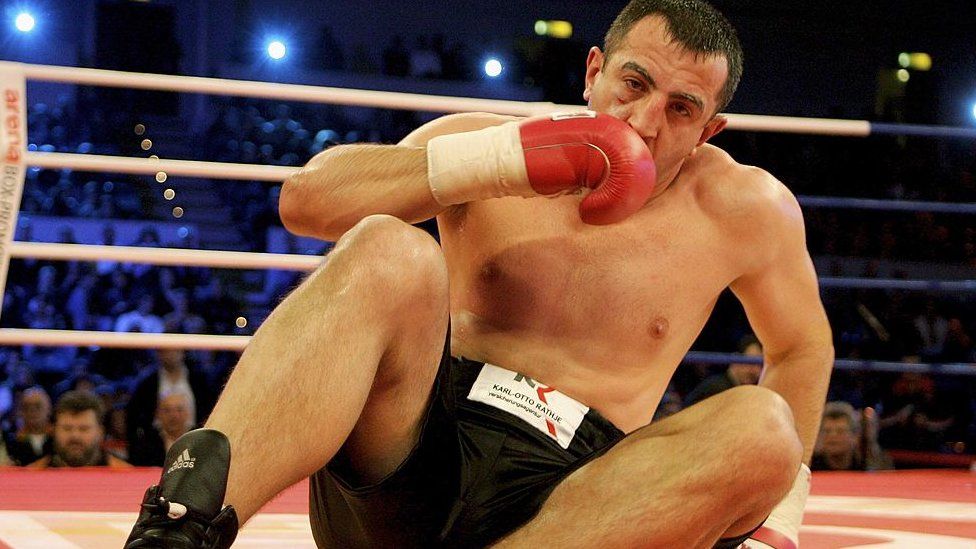 A former heavyweight boxer has been charged in the US with trafficking 22 tonnes of cocaine, worth more than $1bn into Europe.
Goran Gogic, 43, from Montenegro, was arrested on Sunday in Miami after being indicted by a New York grand jury.
The charges come from three seizures, including one of the largest in the US.
Prosecutors say the traffickers sent the drugs from Colombia via US ports, using cranes and nets at night to hoist them onto cargo ships from speedboats.
Court documents say Gogic was in charge of the logistics, coordinating with Colombian traffickers, crew members and dock staff.
The former boxer's lawyer, Lawrence Hashish, said he maintained his innocence and the charges were a surprise to him.
In a statement, US Attorney Breon Peace described the arrest and indictment as a "body blow to the organisation and individuals responsible for distributing massive quantities of cocaine".
Three seizures of cocaine in 2019 led to the indictment. They include the discovery of 19.8 tonnes on the MSC Gayane while it was docked in Philadelphia.
At least eight of the ship's crew have pleaded guilty to conspiracy charges.
The Philadelphia seizure was itself one of the largest in US history. The country's largest ever cocaine seizure remains a September 1989 raid on a California warehouse that netted 21.4 tonnes.
North America is the world's largest market for cocaine, with the United Nations Office on Drugs and Crime estimating that about 2% of the population aged between 15 and 64 – about 6.4 million people has used the drug in the last year.
According to boxing website Sport and Note, Gogic's career lasted from 2001 to 2012. He won 24 bouts, lost four and drew two.