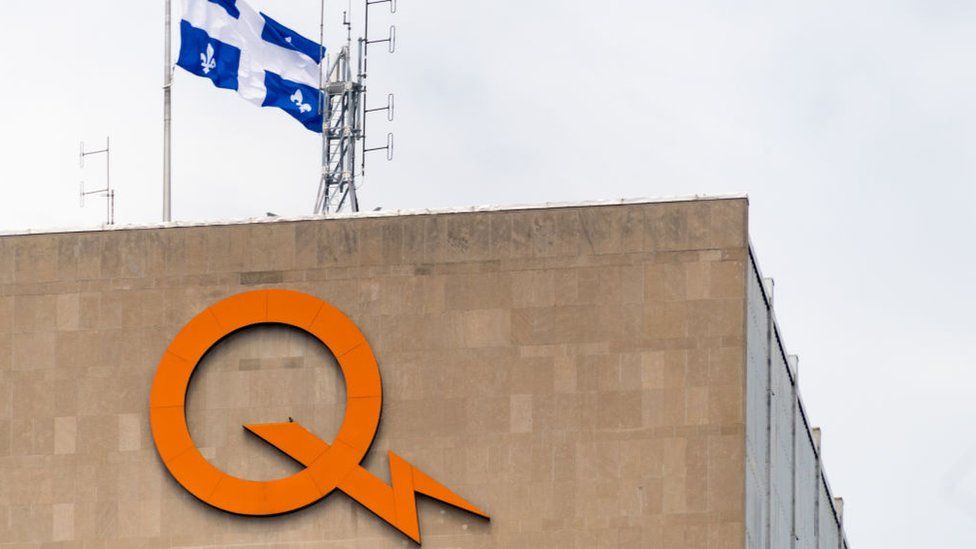 Canadian police say a public utility worker at Hydro-Quebec has been arrested for spying for China.
The Royal Canadian Mounted Police (RCMP) arrested Yuesheng Wang, 35, on Monday and charged him with espionage.
Mr Wang "obtained trade secrets to benefit the People's Republic of China, to the detriment of Canada's economic interests," police said in a statement.
He will appear in court in Longueuil, Quebec, on Tuesday to face four criminal charges.
The resident of Candiac, a suburb south of Montreal, is accused of obtaining trade secrets, unauthorised use of a computer, breach of trust by a public officer and fraud for obtaining trade secrets.
The crimes allegedly occurred between February 2018 and October 2022.
A company statement said that Mr Wang worked on batteries for the utility's Center of Excellence in Transportation Electrification and Energy Storage (CETEES), which develops technology for electric vehicles.
RCMP Inspector David Beaudoin said that Mr Wang used his position at Hydro-Quebec to conduct research for a Chinese university and other researcher centres.
He allegedly published scientific articles and submitted patents in "association [with] this foreign actor rather than with Hydro-Quebec", he said.
An investigation was launched into Mr Wang in August 2022 after the company's internal security branch filed a complaint.
"Our detection and intervention mechanisms allowed our investigators to bring this matter to the attention of the RCMP, with whom we have worked closely ever since,"a security official at Hydro-Quebec said in a statement, adding that "no organisation is safe from a situation like this one".
The public utility company handles electricity generation, transmission and storage for the Canadian province, and exports power to parts of the US as well.
It is the largest power utility in Canada, according to a company website.
The RCMP statement called it a priority for them and other law enforcement and intelligence agencies worldwide to "detect and disrupt foreign interference attempts".
"Hydro-Quebec is considered a critical infrastructure and a strategic interest to be protected," investigators said.
"The RCMP and its partners are working together with at-risk sectors to improve Canada's response and resiliency to this threat."
In the coming weeks, Canada is expected to announce a new Indo-Pacific strategy. Earlier this month, Foreign Affairs Minister Melanie Joly said the country would seek to deepen ties with other partners in Asia.