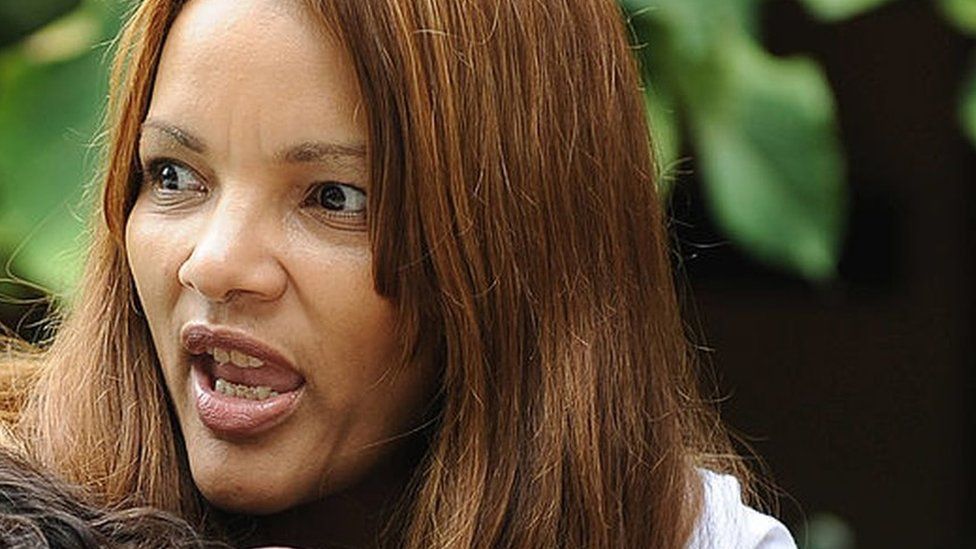 A gospel singer turned politician has been sentenced for ordering her children to kill her pastor husband in a case which has shocked Brazil.
A court sentenced ex-Congresswoman Flordelis dos Santos de Souza to 50 years in jail for the murder of her husband, pastor Anderson do Carmo.
She planned the shooting after attempts to poison him had failed, prosecutors said. Her lawyer said she would appeal against the conviction.
The court said that the length of the sentence reflected the "hatred, cold-bloodedness and disrespect for human life" de Souza had demonstrated by having her husband shot dead at the home the two shared with the dozens of street children they had adopted.
Two of de Souza's sons are already serving time for the pastor's murder and a daughter was also found guilty on Sunday.
Flordelis dos Santos de Souza was 32 when she met the teenage Anderson do Carmo in 1993.
She had just separated from her previous husband and was looking after her three biological children as well as five street children she had taken in. According to one of her adoptive sons who gave testimony at the trial, do Carmo, who was still underage, moved in with the family as another adoptive son.
However, his adoption was never made official and in 1998, the 21-year-old do Carmo married de Souza. The couple continued taking in street children and in total looked after 55 children over the years.
Do Carmo became a charismatic church leader and de Souza's career as a gospel singer prospered after her first album was launched in 2010. Together, they founded an evangelical church named Flordelis Evangelical Ministry which drew thousands of faithful to its services.
In 2018, de Souza ran for Congress and won a seat in the lower house, further enhancing her celebrity status.
But when do Carmo's body was found in June 2019 riddled with more than 30 bullets at their home in Niterói, outside Rio de Janeiro, disturbing details of life at the family residence began to emerge.
One of de Souza's biological sons, Flávio dos Santos Rodrigues, and one of the couple's adopted sons, Lucas Cézar dos Santos Souza, were arrested just hours after the killing.
The former originally told police he had fired six shots at his stepfather, but later recanted. The latter confessed to buying the murder weapon. Both were found guilty of murder last year and are in jail.
Many of those who gave evidence at their trial and that of de Souza spoke of how de Souza and do Carmo would row over who should have control over the couple's considerable income.
One of their adoptive sons testified that "he kept more of the money because he paid the bills and looked after the upkeep of the house, my mum kept the rest for her personal use".
It is not clear when their relationship began to sour, but at her trial, the gospel singer was also found guilty of at least six failed attempts to poison her husband.
While de Souza maintained that she loved her husband and denied orchestrating his killing, she did accuse him of abusing her and other members of her family.
"It's very difficult for me to speak [about this] but [what happened] is down to the abuses that happened within my home," she told the court amid tears.
Highlighting the fact that many of the shots fired against the pastor on the night of his murder were aimed "at a region close to his genitals" and that he "suffered immensely until he died", the court imposed a 50-year sentence.
There were emotional scenes in the courtroom with de Souza's new boyfriend crying bitterly upon hearing the sentence but a lawyer for do Carmo's family said he was satisfied justice had been done.
One of Flordelis de Souza's biological daughters, Simone dos Santos Rodrigues, was also found guilty of involvement in do Carmo's murder and sentenced to 31 years.