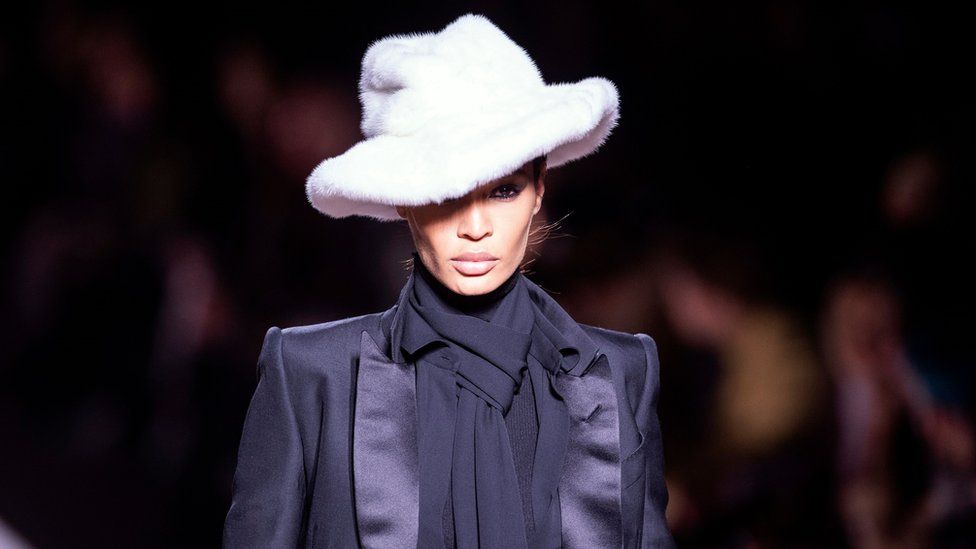 Luxury cosmetics firm Estee Lauder will buy designer fashion house Tom Ford in a deal worth $2.8bn, the company has announced.
The deal would be Estee Lauder's biggest acquisition to date.
The US beauty firm already licenses Tom Ford fragrances and cosmetics, and beat off competition from Gucci owner Kering SA to clinch the deal.
Estee Lauder said the acquisition would "unlock new opportunities". Ford said it was the ideal home for the brand.
Tom Ford said in a joint statement with Estee Lauder: "I could not be happier with this acquisition".
He said the Estee Lauder companies had been "an extraordinary partner from the first day of my creation of the company and I am thrilled to see them become the luxury stewards in this next chapter of the Tom Ford brand."
Tom Ford himself will remain in his current position as creative director until 2023 at least, the companies announced.
The deal comes at a time when the luxury goods market is set for global growth, according to analysts, and China is slowly lifting coronavirus restrictions, allowing the sector's high-demand consumers to slowly return to pre-pandemic shopping habits.
Chinese consumers accounted for 35% of global demand for luxury goods before the pandemic, according to Bloomberg data.
Global analysts at Bain & Company said: "The global luxury market is projected to grow by 21% in 2022, reaching €1.4 trillion… even given a downturn in global economic conditions.
"And it remains poised to see further expansion next year [2023], and for the rest of the decade to 2030".
It added that the personal luxury goods market worldwide, specific to clothes, bags and cosmetics, is expected to be worth €353bn by the end of 2022 – projected growth of 22% – compared with the previous year.
Tom Ford, who first launched his brand in 2005, is the current head of the Council of Fashion Designers of America and previously worked as creative director at Gucci and Yves Saint Laurent in the 1990s and early 2000s.
Following the news, shares in Estee Lauder, worth billions, fell slightly in after-hours trading.