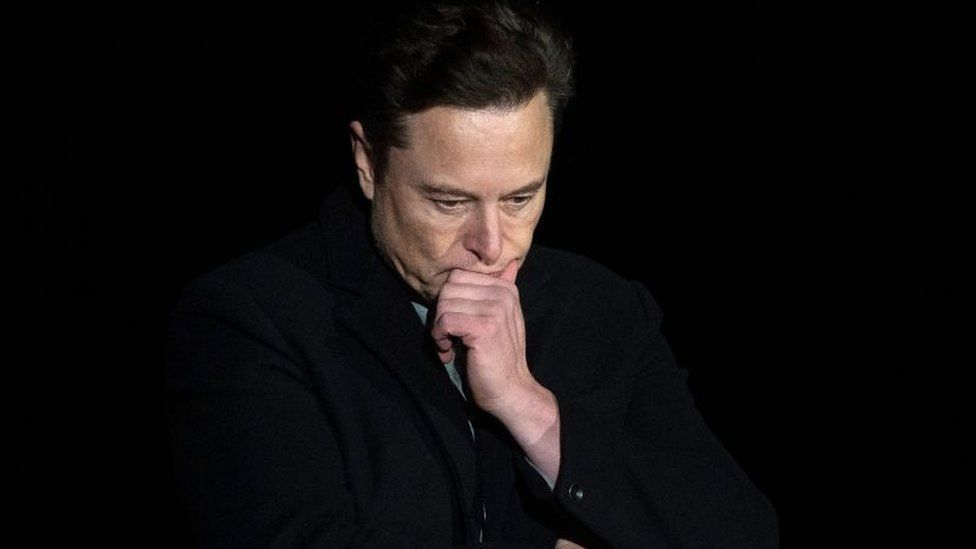 One of Twitter's most important charity partners says it is considering ending its relationship with the platform because of recent policy changes.
Anti-Defamation League (ADL) says Elon Musk's surprise move to reinstate former President Donald Trump's account is "dangerous and inconsistent".
It also says allowing Kayne West back on Twitter has "raised concerns".
This comes as one of Twitter's major advertising partners expresses doubts about its future with Twitter.
Twitter did not respond to requests for comment but on its advertising website, the company says it has "long-standing fruitful relationships with key civil rights groups and organizations, including NAACP, ADColor, and the Anti-Defamation League".
According to ADL Mr Musk met the civil rights group on 1 November to assure them that no one previously banned would be reinstated until he had installed a transparent, clear process that took into consideration the views of civil society.
But "Mr Musk's decisions over the last month have raised serious concerns", said Jonathan Greenblatt, CEO of ADL.
On Saturday Mr Musk, who purchased Twitter for $44bn last month, ran a poll on his Twitter asking users whether or not Donald Trump should be allowed back on Twitter.
Mr Trump's account was suspended in 2021 because of the risk of incitement to violence.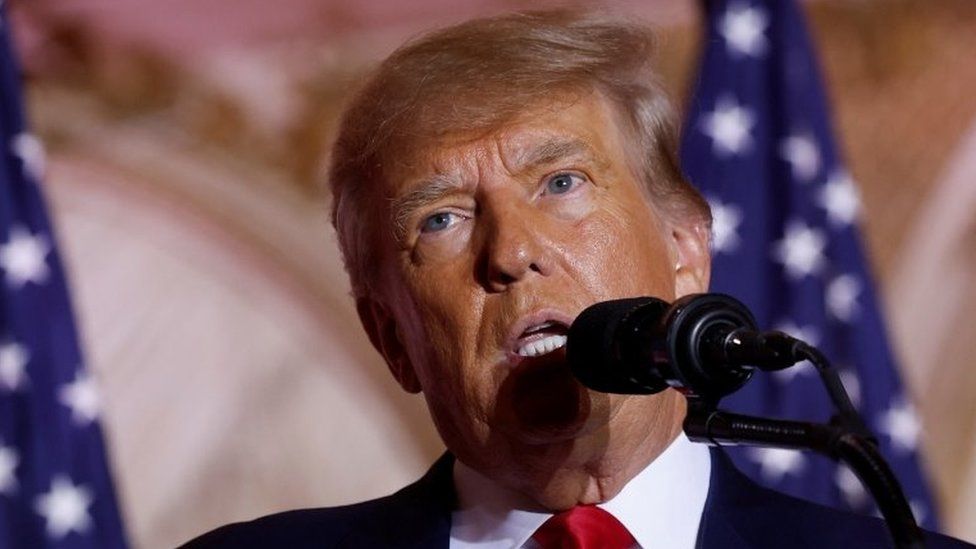 The poll, which registered more than 15m votes, narrowly supported the move 52% to 48%.
Mr Musk tweeted "the people have spoken" and reinstated the account which has yet to make any posts.
"This decision is dangerous and inconsistent with what Musk previously had indicated to our group. It forces us to wonder whether he is serious about safeguarding the platform from hate, harassment and disinformation," Mr Greenblatt said.
Rapper Ye (formerly Kanye West) was banned for an antisemitic post in October 2022 but began tweeting again on Sunday to his 32m followers.
NAACP, another civil rights organisation cited as a major Twitter partner, is calling for advertisers to boycott the site.
On Sunday Derrick Johnson, president of NAACP, tweeted that "any advertiser still funding Twitter should immediately pause all advertising now".
It is estimated that Twitter makes 90% of its money through advertising.
Previous reports suggest that some companies and brands have already been pulling ad campaigns in response to the uncertainty since the Musk takeover.
On Twitter's "Partnerships that drive industry-wide change" webpage three advertising organisations are listed as major partners.