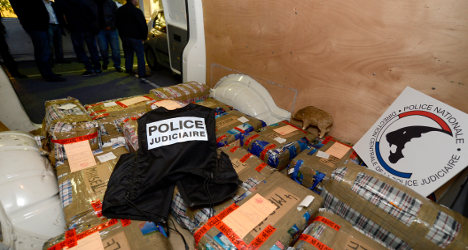 French security forces have intercepted in the Cerdanya area 1.5 tons of cannabis resin from Spain, which, on the black market, would have reached a value of 9.7 million euros, according to the French customs service.
The drugs were found on 3 November inside a truck whose drivers claimed to be travelling empty to Paris. Inside the trailer, however, the agents found about 40 bales of resin.
The two drivers, whose identity and nationality have not been disclosed, were handed over to the Judicial Police. The Marseilles Public Prosecutor's Office has taken charge of the investigations, according to the official communiqué released on Wednesday.
The French customs services intercepted 75 tons of cannabis in 2021 and, in the first seven months of 2022, the quantity seized was already close to 42 tons.