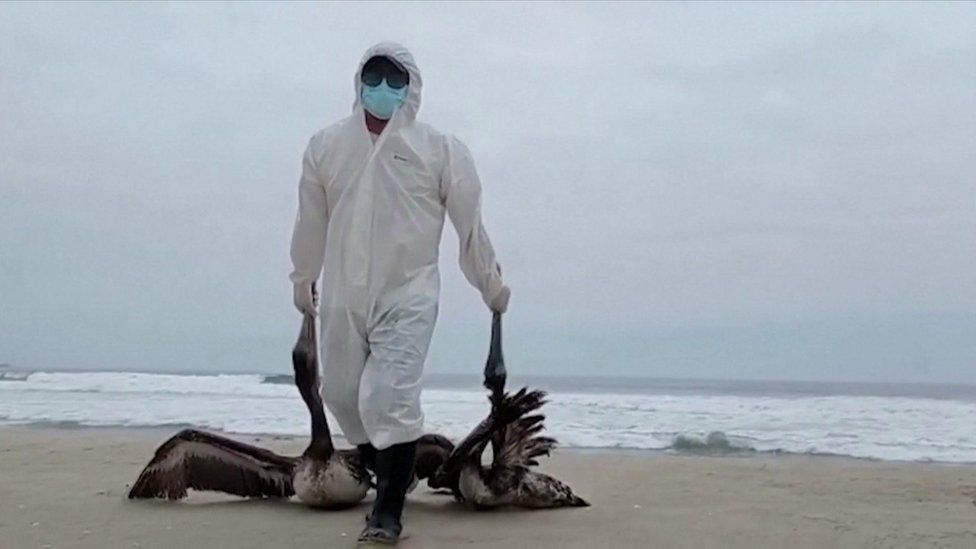 More than 5,500 pelicans have died in Peru in recent weeks due to an outbreak of bird flu.
Several beaches are littered with the carcasses of the dead animals and some have also been found in protected areas.
In total, more than 13,000 birds have been killed by the H5N1 avian influenza strain, according to biologists.
Peruvian officials have declared a health alert to prevent its spread to farm poultry.
H5N1 can spread extremely quickly between birds through their droppings and saliva.
The virus can also spread to humans if they are in close contact with an infected bird, but scientists say the current strain seems to be low risk for this.
Peru's agricultural health authorities have warned people not to handle wild birds or their carcasses and to notify them if they spot any dead animals.
As well as the outbreak in Peru, there is currently a wave of bird flu in Europe and in the United States.
Particularly large numbers of wild birds have been killed by bird flu this year, with sea birds especially hard hit.