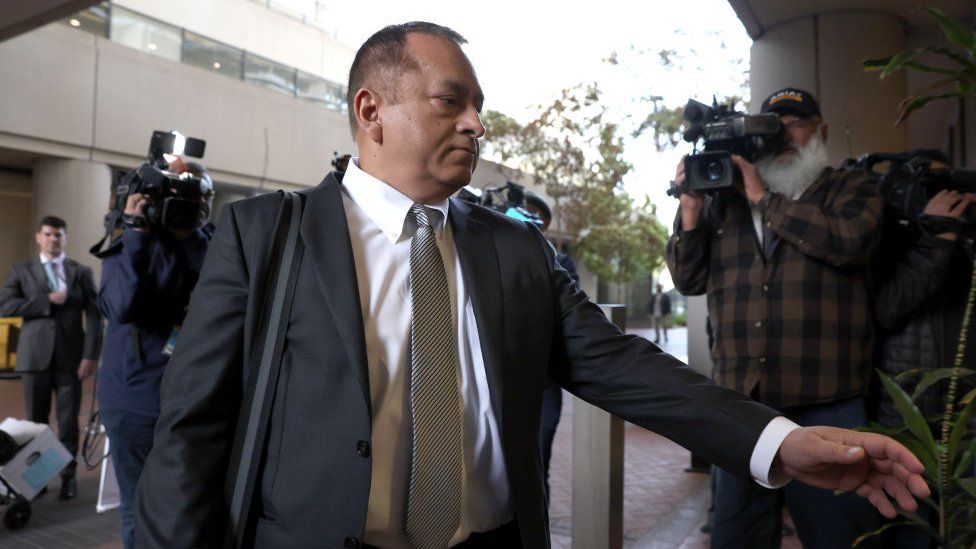 Ramesh "Sunny" Balwani, the business partner of disgraced Theranos founder Elizabeth Holmes, has been sentenced to nearly 13 years in prison.
Balwani was convicted in July of 12 counts of wire fraud and conspiracy to commit wire fraud for his role in the failed blood-testing start-up.
Theranos executives falsely claimed the product could diagnose illnesses with a few drops of blood from a finger prick.
Balwani did not speak as he was sentenced to 155 months in prison at the end of a nearly four-hour sentencing hearing on Wednesday. His lawyers say that like Holmes, he plans to file an appeal.
Unlike Holmes, he was found guilty of defrauding patients who used the blood tests. Holmes was convicted of four counts of fraud. Holmes was sentenced to over 11 years (135 months) in prison last month.
Once hailed as the "next Steve Jobs", she launched Theranos after dropping out of Stanford University at age 19. The company's value rose sharply after it claimed it could bring about a revolution in disease diagnosis.
Balwani, the company's former president and chief operating officer, served as her second-in-command and had direct oversight over the company's labs.
Though the two were originally charged together, their trials were separated after Holmes accused Balwani of emotional and physical abuse during their romantic relationship, which occurred during their time at Theranos. She argued that his alleged manipulation of her was controlling and affected her business decisions.
Balwani, who is 19 years her senior, has denied those allegations.
"Mr Balwani is not the same as Elizabeth Holmes," his lawyers wrote in a memo to the judge before the sentencing, adding that Holmes "was dramatically more culpable" for the scam.
"He actually invested millions of dollars of his own money; he never sought fame or recognition; and he has a long history of quietly giving to those less fortunate."
The sentence was read in the same court in San Jose, California, the heart of Silicon Valley, where Holmes learned her fate less than three weeks earlier.
Balwani's trial was sparsely attended compared to Holmes'. For her 18 November sentencing, crowds formed a queue five hours before the court opened, but there was no line to see him.