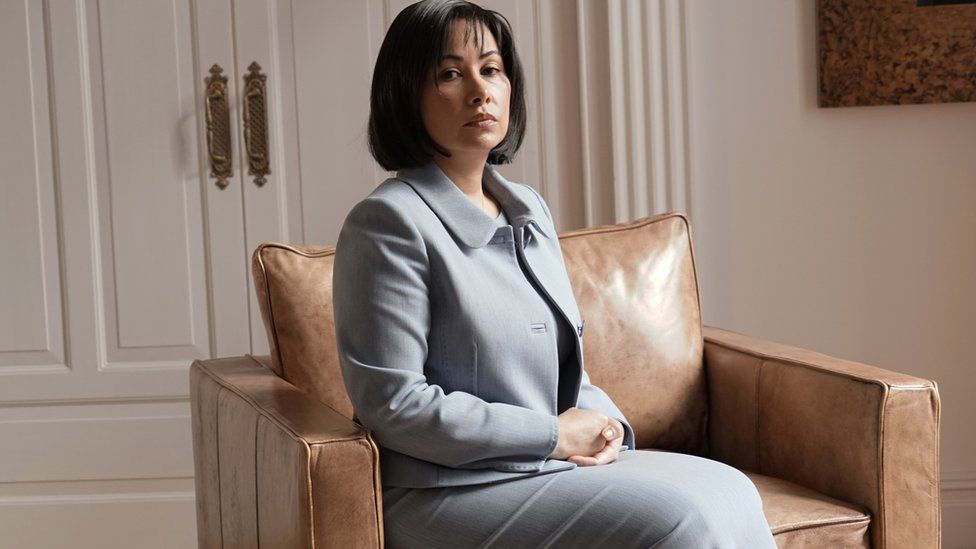 A woman who was the nurse of the late Venezuelan president, Hugo Chávez, before he named her Venezuela's national treasurer in 2011, has been found guilty of money laundering.
Claudia Díaz, 49, is the latest former high-ranking Venezuelan official to be convicted of corruption in the US.
Her predecessor as treasurer, Alejandro Andrade, was a star witness in her trial.
He was sentenced to 10 years in prison but released earlier this year after his sentence was reduced for co-operating with the US Justice Department.
Andrade was one of President Chávez's bodyguards before being named head of Venezuela's national treasury, a position he held from 2007 to 2010.
He used strict currency controls introduced by President Chávez to get rich by allowing his co-conspirators to buy US dollars at a cheaper rate from the treasury only for them to re-sell the dollars on the black market at a huge profit.
In exchange, he received bribes worth $1bn, including a mansion in Florida, Rolex watches and showjumping horses.
Andrade testified in court that Claudia Díaz continued that illicit scheme when she was put in charge of Venezuela's treasury by President Chávez.
Prosecutors said that Díaz and her husband Adrián Velásquez, who had been President Chávez's chief of security, took at least $4.2m in bribes during her time at the helm of the treasury from May 2011 until 2013, when she was replaced as treasurer following President Chávez's death in office.
While there was widespread criticism of President Chávez for putting Venezuela's treasury in the hands of people with little or no previous relevant experience in finance, his handpicked successor as president – Nicolás Maduro – also chose someone close to his family as treasurer: his wife's nephew, Carlos Erik Malpica.
According to prosecutors, Claudia Díaz and her husband had unexplained riches and lived a lavish lifestyle in Spain, where they had emigrated after she was removed from the treasury.
She was arrested in Spain in 2018 and extradited to the US earlier this year with her husband extradited some months later.
Unlike her predecessor as treasurer, Díaz has denied the money laundering charges against her. Both are expected to be sentenced in February 2023. Their lawyers said they would appeal against their conviction.