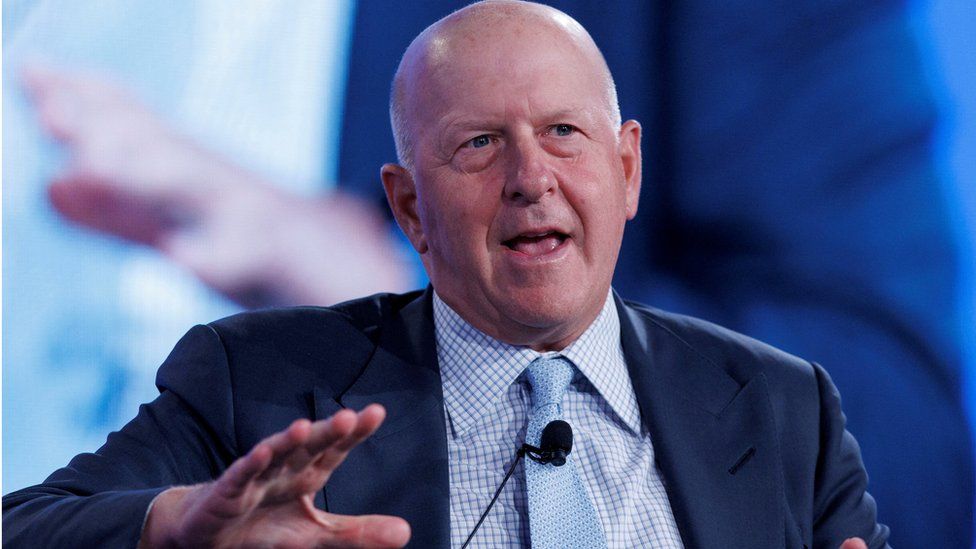 Goldman Sachs is planning deep job cuts as it grapples with a sharp downturn in business.
The investment bank is preparing cuts that could affect up to 8% of its global workforce, or nearly 4,000 people.
The reductions would go into effect early next year. Details on how different offices and parts of the business will be affected are still being finalised.
But chief executive David Solomon has repeatedly raised concerns about the economic outlook in recent months, saying clients were being cautious and the environment was driving him to look at reducing costs.
Investment banking revenues have plunged this year, as economic uncertainty and a market downturn puts a dampener on mergers and stock listings.
At Goldman, overall revenues dropped 20% in the first nine months of the year, compared to 2021 when business was booming. Profits fell even more sharply.
Goldman, which employs roughly 49,000 people worldwide, already cut hundreds of jobs earlier this year, resuming an annual culling of low-performers that had paused during the pandemic.
Bonuses are also expected to be smaller this year.
The final figures for job cuts are still being determined.
"We continue to see headwinds on our expense lines, particularly in the near term," Mr Solomon said at a conference last week.
"We've set in motion certain expense mitigation plans, but it will take some time to realise the benefits. Ultimately, we will remain nimble and we will size the firm to reflect the opportunity set."