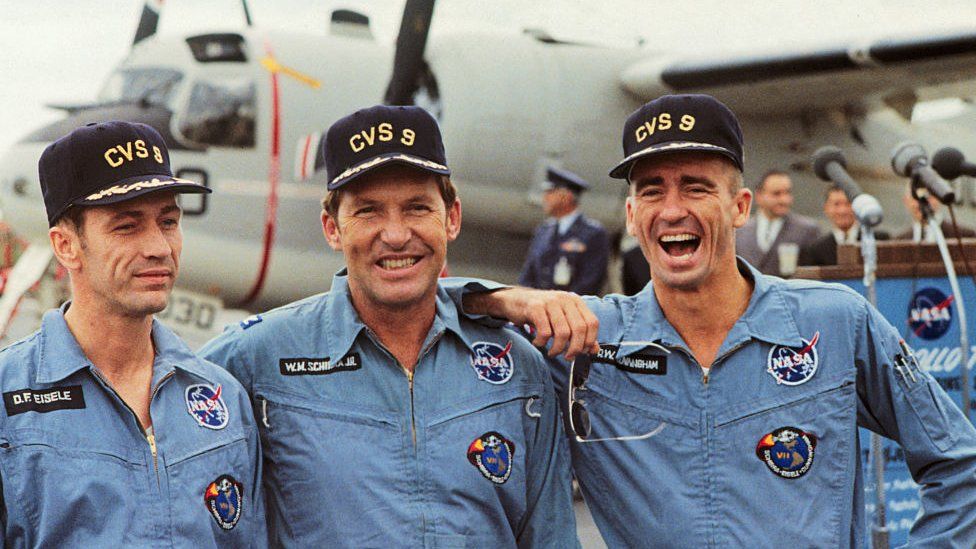 US astronaut Walter Cunningham, the last surviving member of the first Nasa mission to ever broadcast live TV from orbit, has died at the age of 90.
Apollo 7 was an 11-day manned mission in 1968 that tested the ability to dock and rendezvous in space. But the crew also won an Emmy for their broadcast.
It paved the way for the moon landing by Apollo 11 less than a year later.
Nasa confirmed Cunningham's death, and said that he was "instrumental to our Moon landing's program success".
A family representative said he died at a hospital in Houston on Tuesday from natural causes "after a full and complete life".
"We would like to express our immense pride in the life that he lived, and our deep gratitude for the man that he was – a patriot, an explorer, pilot, astronaut, husband, brother, and father," the Cunningham family said in a statement shared by Nasa, the US space agency.
"The world has lost another true hero, and we will miss him dearly."
Cunningham was born in Creston, Iowa, and went on to earn a masters degree in physics from the University of California in Los Angeles. While working as a civilian at the time, he was one of three astronauts chosen for the first manned spaceflight in the Apollo programme.
As lunar module pilot for Apollo 7, he was accompanied by Navy Captain Walter Schirra and Air Force Major Donn Eisele. He had previously served in the US Navy and Marines and flew 54 missions in a fighter jet over Korea, retiring at the rank of colonel.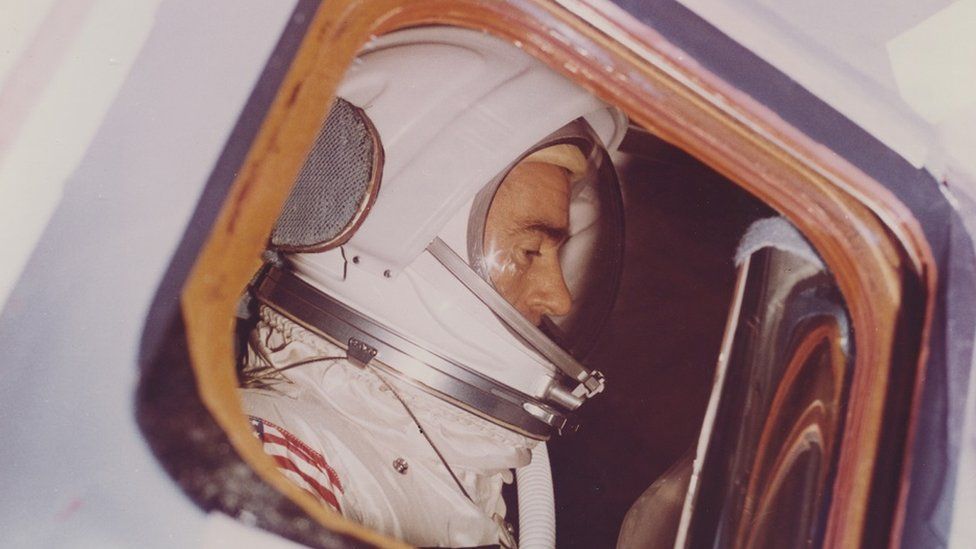 After retiring from Nasa in 1971, he became a public speaker and radio host. He also became an outspoken denier of human-caused climate change, despite the consensus from scientists that humans have contributed to warmer average temperatures on Earth.
In an interview for Nasa in 1999, he described his mindset during his time as an astronaut. "I'm one of those people that never really looked back," he said.
"All I remember is just kind of keeping my nose to the grindstone and wanting to do the best I could as – I didn't realize at the time, but that was because I always wanted to be better prepared for the next step," he continued. "I've always been looking to the future. I don't live in the past."